Highly Collectible First Day of Issue with James Earle Fraser Signature Label
This special anniversary edition of the $50 Gold Buffalo captures the nostalgia of the Old West in a coin of unparalleled purity and mintage—a numismatically valuable homage to American history for any collector.
$50 Gold Buffalo History: A Truly American Coin
"When I was asked to do a nickel, I felt I wanted to do something totally American – a coin that could not be mistaken for any other country's coin. It occurred to me that the buffalo, as part of our western background, was 100% American, and that our North American Indian fitted into the picture perfectly." –James Earle Fraser 1
Since 2006, $50 American buffalo gold coins have taken their design from the Buffalo nickel. Also known as the "Indian Head nickel," this 5-cent coin was conceived by James Earle Fraser, a famous American sculptor and former assistant to Augustus Saint-Gaudens, creator of the country's most beautiful coin, the St. Gaudens Double Eagle. The Taft administration commissioned Fraser to design the nickel in 1911 after five other denominations had received artistic treatment from none other than Saint Gaudens in a movement to beautify the country's coinage. Fraser's Buffalo nickel was warmly received by numismatists and the public. The U.S. Mint struck the coin from 1913 to 1938.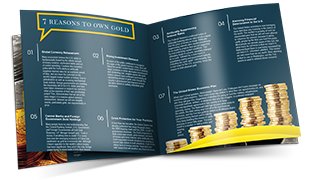 Learn How to Avoid Costly Rookie Mistakes & Invest in Gold Like a Pro!
Get Free Gold Investor Guide
In 2006, the U.S. Mint revived the treasured buffalo design for placement on its $50 American Buffalo one ounce gold proof coin. Previously, the Mint had struck coins in only 22-karat gold, but it produced the American Buffalo in 24-karat gold to shift investor focus away from foreign coins and onto American offerings. The plan worked: since its inception, the coin has been highly sought-after not only for its design but also for its purity amid gold's soaring popularity. The 2016 proof version marks the ten-year anniversary of the $50 Gold Buffalo.
Gold Buffalo Coin Design: Homage to the American West
What better way to honor the Old West than by giving two of its earliest settlers the gold treatment: bison and Native Americans. Today, they are emblematic of the American Frontier.
The profile of a Native American chief graces the obverse of the Gold Buffalo coin. Fraser is said to have created the image as a composite of the leaders of the Kiowa, Oglala Lakota, and Cheyenne tribes. "LIBERTY" is inscribed above his head, and a "W" for the West Point Mint, "2016," and an "F" for Fraser appear near his neck.
On the reverse, the eponymous beast strides majestically forward from his dirt mound, encircled by the legends "United States of America" and "$50" and the motto "In God We Trust." Under the bison, "1 OZ. .9999 Fine Gold" is engraved.
2016 $50 Gold Buffalo Coin NGC PF70 with Special Label: A Collector's Dream
Beyond its historic imagery and high purity, this edition of the American Gold Buffalo coin boasts several qualities of numismatic significance that make it especially rare and valuable. First of all, the Numismatic Guarantee Corporation (NGC) has given this proof coin an MS-70 grade, indicating it is in perfect condition.
Not only is this a 10-year anniversary Gold Buffalo coin but also it holds the First Day of Issue label and the exclusive facsimile signature from designer James Earle Fraser. There are only 425 Gold Buffalo coins in existence with this specific set of attributes. Combine these characteristics with the coin's high-resolution Ultra Cameo finish and you can see why this particular American Gold Buffalo coin is an exquisite edition to any collection.
2016 $50 Gold Buffalo NGC PF 70 (First Day of Issue Exclusive Fraser label) Specs
| | |
| --- | --- |
| Year of Issue | 2016 |
| Country | United States |
| Grading Service | NGC |
| Denomination | $50 |
| Condition | Ultra Cameo / Proof 70 |
| Purity | 99.99% pure gold |
| Weight | 31.1g |
| Dimensions | 32.7mm |
| Mint Mark | W – West Point |
Add this Numismatic Gem to Your Collection
Historical, nearly pure gold, and uniquely minted, this edition of the $50 American Gold Buffalo coin is a numismatic gem. SBC is honored to be able to offer its clients the opportunity to purchase this limited and valuable coin. Call today to learn more about adding a Gold Buffalo to your collection: 1-888-812-9892.