Gold opened up the week with some gains on Monday in response to a retreating dollar, but still hovered near three-month lows after positive economic reports bolstered the stock market last Friday. Investors are still anticipating a rate hike from the Federal Reserve, and there are plenty of signs that point to mid-December as the beginning of new economic policy.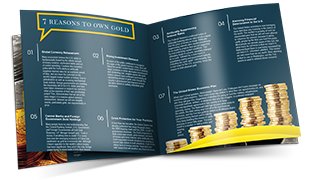 Learn everything you should know about investing in precious metals.
Request the Free Guide
Tuesday dropped lower toward that three-month low after the dollar reached a seven-month high in anticipation of a December rate hike. All eyes look toward December for signs of where gold is headed.
Gold prices continued to slide downward for the rest of the week, still hovering around the three-month low mark on Friday after Fed policymakers released a statement overnight that strongly indicated a move toward raising interest rates in December. The news behind the news is that as the gold market slowly declines, bargain hunters are taking advantage of the lows prices and buying gold in physical form while the good deals are available.
Despite the lower spot price of gold, physical gold demand worldwide increased by 8% in the third quarter to reach 1,121 tons, according to the World Gold Council. Gold bar and gold coin buying jumped by a third and jewelry demand grew by 6%. Much of this gold buying is occurring in China and India, where gold is historically valuable. The Indian Diwali festival increased gold bar, coin and jewelry buying by 13% and China's consumer purchasing of gold rose 13% as well. In the United States, physical gold buying in the form of bars and coins tripled to 33 tons—the highest level in five years. While spot gold is tumultuous on the world market, investors are buying physical gold to hold for the benefits of safety, liquidity and long-term investment.