On Monday, gold prices retreated around 2.2% from last week's one-year high. Factors such as increases in certain Japanese stocks, massive selloffs in China, and lessened panic about global financial markets removed some support from the gold rally of the last couple weeks. Still, gold remained 14% higher than the start of the year.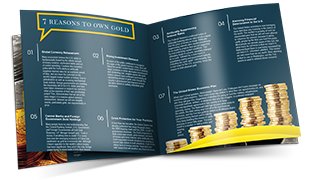 Learn everything you should know about investing in precious metals.
Request the Free Guide
Tuesday showed similar signs of a retreat from gold, as investors seemed more optimistic about the state of the global economy because of a stock market rally. The European Central Bank president Mario Draghi also announced that the bank is prepared to increase stimulus measures in the coming months to ward off inflation.
In choppy trading Wednesday, the price of gold rose about the $1,200 mark once again to snap out of the three-day losing streak. Asian shares and the U.S. dollar slid downward, propping up gold prices 1%. Fed minutes were also released Wednesday afternoon, confirming the decision not to raise interest rates for the time being.
Thursday maintained momentum as gold prices stayed above $1,200. UK negotiations to avoid "Brexit" began, and the dollar was up, indicating gold held onto its strength because prices are being influenced more by central bank policies than the dollar. Overall, gold gained 2%. Friday lost some of those gains on profit taking, but gold ended the week 16% higher than at the start of the year.