This week was another all-star week for gold, proving that the rally beginning at the start of 2016 so far isn't temporary. Monday opened the week hitting a 7 ½-month high above the $1,200 point. Similar factors as last week continued to influence the rising price of the yellow metal, including worries over global economic stagnation and weak stock markets.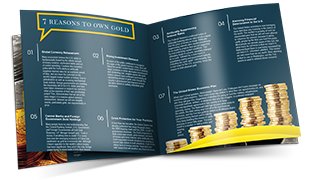 Learn everything you should know about investing in precious metals.
Request the Free Guide
Asian markets remained shut through Tuesday in celebration of the Lunar New Year, but gold still shined. The price of gold continued slight gains on Tuesday, though no significant news occurred. U.S. stocks declined, and energy shares continued losses. The dollar fell, as gold glittered.
By Wednesday, news reports were discussing the stock market entering a bear market. Janet Yellen issued a statement that only "gradual" adjustments to interest rate policy were to be expected in the near future, and that global instability could hurt U.S. economy growth. This is a bullish signal for gold, since economic troubles lift the price of gold against other failing currencies.
On Thursday, gold prices skyrocketed to a one-year high as a basket of economic worries continued their slump, including a weak dollar and tumbling stock prices. Gold prices reached above $1,250 per ounce before retreating slightly on Friday as traders took their gains. Many analysts believe this rally is not over yet.