"Demand for physical gold and silver is off the charts. I've never seen anything like it in 20 years of doing this."

– Steve Rand, Sr. Precious Metals Advisor
Last week, we tipped off our viewers about the contracting supplies of physical gold and silver as investors rush to protect their wealth. With the economy struggling to stay on the rails, geopolitical turmoil reaching new levels of uncertainty, and consumer prices spiraling out of control, the demand for physical metals is "off the charts" with no signs of slowing down.
Watch the video to hear Precious Metals Advisor Todd Graf & Sr. Advisor Steve Rand explain the supply shortage, delay issues, and how investors should respond.
🪙 April 27, 2023 – A new update on the silver shortage has been published. See it here: Silver Shortage 2023? Why Global Silver Demand is Outpacing Supply
Growing Uncertainty is Pushing Demand
Investors across the board see the writing on the wall as the economy flies off the rails. Institutional investors, retail investors, and even central banks can't get enough physical silver and gold for the economic horror show ahead. There are a number of legitimate concerns driving people towards physical precious metals for a hedge against inflation.
The cost of living is booming at the same time the average American's buying power is dwindling. There's a growing fear of government overreach in the form of a centralized, digital currency (central bank digital currency) to boot. People are looking for a way to gain control of their savings while still protecting against the rising tide of inflation. Physical gold and silver are the fantastic solution.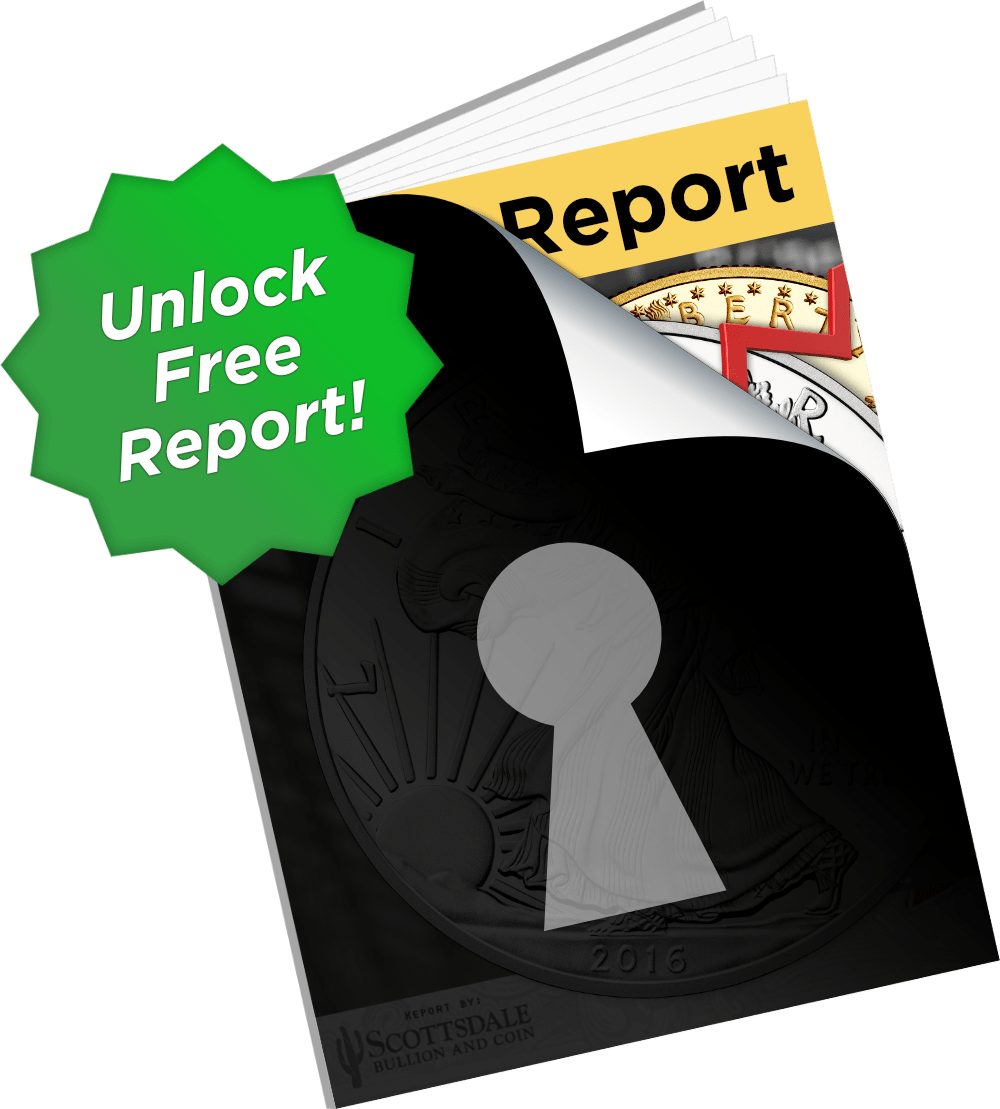 Get more out of your gold & silver investments.
Learn how…
Unlock Free Report
Gold and Silver Spot Prices Don't Tell the Whole Story
There's a lot of confusion regarding the disparity between the rising demand for physical gold and silver and spot prices. Understandably, investors assume spot gold and silver prices would be notching new highs to match the unprecedented demand. It's important to understand the difference between the spot price and physical price gold and silver.
The spot price of gold and silver doesn't tell the whole story because it's influenced by the buying and selling of futures contracts. Unlike paper gold and silver, there's a limited quantity of physical metals. As a result, it's typical for the spot price of gold and silver to take a while to catch up with the realities of physical demand. It's only a matter of time before that gap is reconciled.
Physical Gold and Silver Supply is Low & Delivery is Slow
The entire precious metals industry is struggling to keep up with the skyrocketing demand for physical gold and silver. This extraordinary rush towards physical metals has resulted in market wide supply shortages and delivery delays of some gold and silver coins, gold bars, and silver bars. The combination of fewer people looking to sell gold and silver and a growing number of buyers is squeezing the availability of physical precious metals.
Don't Wait to Buy Gold and Silver, Buy Gold and Silver and Wait
Physical gold and silver are getting scooped up quicker than suppliers and coin dealers can meet the demand. It's only a matter of time before the spot prices jump to reflect the modern-day gold rush as retail investors, banks, and governments all flock to the safe haven of precious metals. Now is the perfect opportunity to take advantage of these temporary dips.
The tried-and-true precious metals investing strategy is to buy gold and wait instead of waiting to buy gold. It's impossible to time the markets perfectly, so you're better off getting gold and silver right away. Use our live chat function or call us at 1 (888) 812-9892 to learn about our physical metals supplies and products.