"People who've been sitting on the sidelines have been coming into the office, calling up, taking their assets and putting them into gold because they're finally realizing and accepting what's happening to us."

— John Karow, Scottsdale Bullion & Coin Precious Metals Advisor
It's official: Joe Biden will be America's next president. Anyone who's worked hard to build their wealth knows their days of worrying about higher taxes and socially progressive extremism are numbered. It's time to act.
That's exactly what precious metals advisors Eric Sepanek and John Karow have seen smart investors doing this past week. As they recount in the video above, investors have been rushing to the Scottsdale Bullion & Coin office in droves.
Why? They're acting fast to secure their financial future before grandiose ideas like simply forgiving $1.8 trillion in student loans become American realities. Before tax hikes obliterate the few small businesses resilient enough to withstand the worst exogenous shock in modern history. Before the great financial reckoning puts an end to monetary policies as reckless as a teenager with their parents AmEx.
Have you acted yet?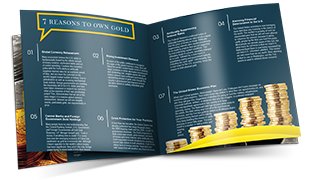 Learn How to Avoid Costly Rookie Mistakes & Invest in Gold Like a Pro!
Get Free Gold Investor Guide
If not, now's the time—because you know what? When everyone's rushing to gold & silver, prices are going rise, fast.
How high? See what the experts think. Read our "Gold Price Forecast 2021" and "Silver Price Forecast 2021."
Handpicked Related Videos & Articles