How Gold IRA Investing Works
You can start a new gold backed IRA or rollover any portion of your IRA in to a precious metals IRA. Filling out an application for an IRA account and securing an IRA custodian is the first step before touching any funds or gold assets. Once your application is processed and you've selected you account type Scottsdale Bullion and Coin will help you select a custodian to manage your account. We have long-term relationships with the most recognizable custodians in the industry that meet our strict standards. We can help you identify and connect with a custodian that pairs with your specific investment goals and needs.
We will be with you every step of the way to help you choose the assets for your account and then help you select the right depository for you to allocate your funds.
Now you're ready to track your funds. You'll receive quarterly statements from us and your custodian as well as a year-end statement, but we are always just a phone call away anytime you want to check your gold IRA account.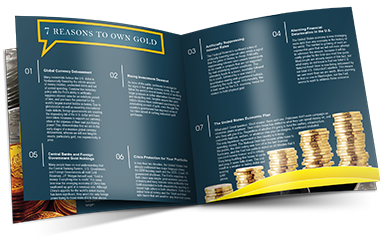 Gold IRA Rules: Eligible & Approved Gold Coins for IRA
American Eagle Gold Coins & Proof Gold American Eagle Coins
Credit Suisse/PAMP Suisse Gold Bars / various Gold Rounds and Bars .995
See the full list of all eligible precious metals for IRA investment. Read IRS publications here: 590-A & 590-B
Why a Physical Gold Backed IRA?
You only get one shot at a retirement account. A physical gold IRA can help make sure your retirement investments will be there when you need them. Unlike paper assets, the value of gold is relatively static and acts as a solid buffer for your retirement investments.

Have questions? Let one of our knowledgeable Gold IRA consultants answer all of your questions on physical gold IRA investing. No high-pressure sales.
Get Free Answers Today by Calling
1-888-812-9892