"I'm afraid they're going to break something… and we're going to see a really nasty economic contraction."

– Precious Metals Advisor Damian White
Don't be fooled by the political self-approval and media-driven applause surrounding the debt ceiling deal. The government's fiscal policies are still set up to destroy the economy.
Watch this week's The Gold Spot to hear Scottsdale Bullion & Coin Founder Eric Sepanek and Precious Metals Advisor Damian White explain what the debt deal is hiding and how you can protect your wealth from government mismanagement.
The Distraction of a Debt Default
Political elites on both sides of the aisle are patting themselves on the back for barely saving the US from defaulting on its astronomical debt. For decades, the US debt ceiling has been nothing more than a pawn traded back and forth for political expediency. While democrats and conservatives claim victory, the American people are stuck with a virtually insurmountable amount of debt.
The fear-mongering of a potential debt default conveniently distracts from the root problem of gross fiscal irresponsibility. The Federal Reserve's constant string of financial blunders is resulting in de-dollarization which means investors are getting squeezed by domestic and foreign pressures.
The Spending Spree Continues
While our financial czars decry compounding US debt, the deadly combo of limitless spending and printing continues without a second thought. Right now, we're at the highest point of spending in our nation's history.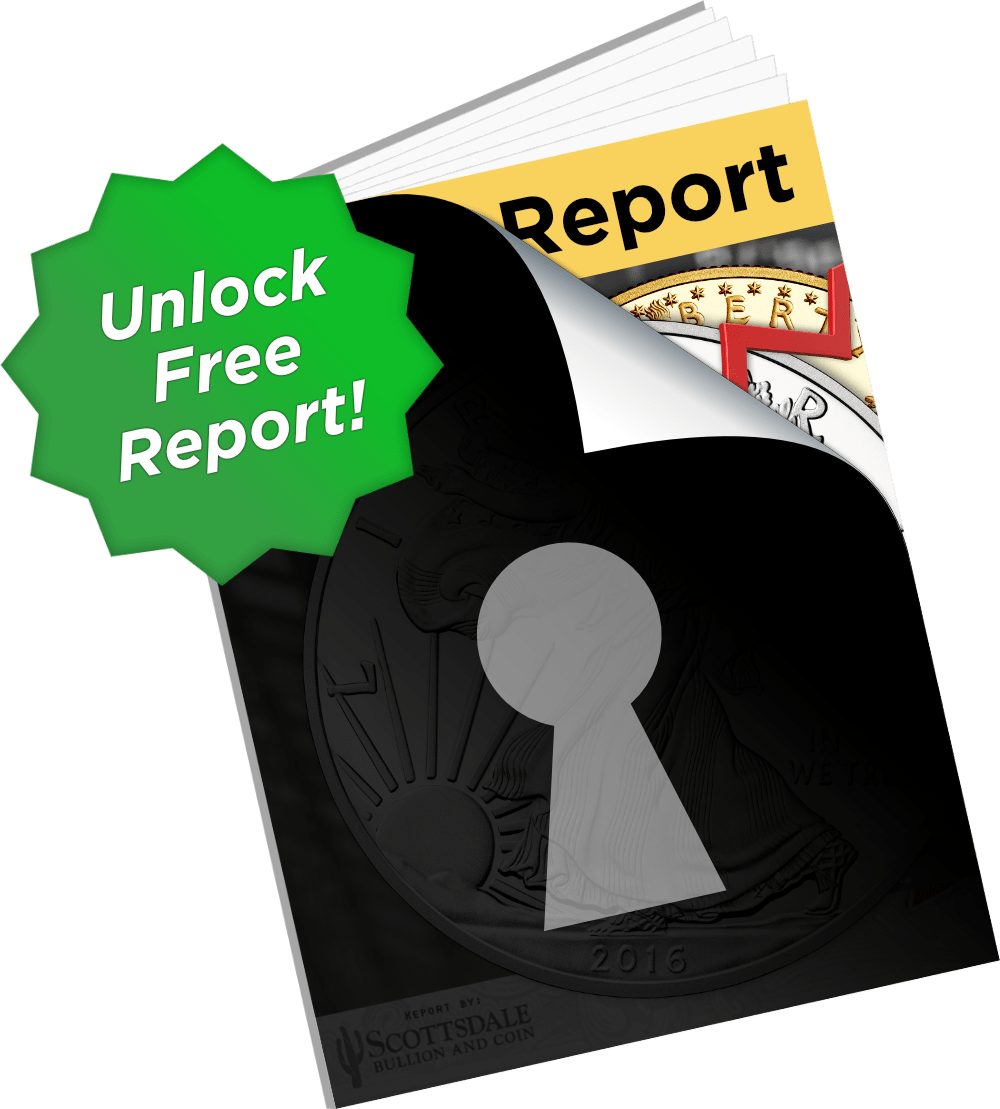 Get more out of your gold & silver investments.
Learn how…
Unlock Free Report
Even a freeze in spending isn't enough to stop inflation which is fueled by excessive spending on social programs. Even the so-called emergency spending for COVID-19 is negatively impacting the economy. By next year, the US national debt is anticipated to reach $35 trillion!
Higher for Longer
The market has been desperate for rate cuts, but the Biden administration's financial fecklessness is making improvements nearly impossible. Now, the Fed is signaling that rate hikes might have to be extended further into the year than previously thought.
To make matters worse, the available jobs on the market surpassed 10 million recently. This increase flies in the face of the Fed's goal of reducing employment. More jobs mean more spending and, eventually, more inflation.
Despite Jerome Powell's pleading with Congress to reduce spending, Congress is moving in lockstep with the status quo. The only path forward is to keep rate hikes high for a longer period of time. The fear is that something breaks completely before the government solves anything.
The Only True Bipartisan Issue
As another debt ceiling fiasco ends, it should be painfully clear that democrats and republicans are perfectly fine with selling out the US economy. It seems the only real bipartisan issue is a commitment to spending and printing ad nauseam.
"I don't see any light at the end of the tunnel [for]…conservative responsibility… in this country whatsoever."

– Scottsdale Bullion & Coin Founder Eric Sepanek
Hedge Against Reckless Fiscal Policies
The US government doesn't care what happens to your hard-earned money. Their careless financial policies have brought us nothing but soaring inflation, accelerating de-dollarization, and an unstable banking sector. Smart money is pouring into precious metals to hedge against economic pressures.
Check out our free Gold and Silver Investment Guide to learn how precious metals can help protect your wealth from reckless fiscal decisions.