"This is a time of opportunity…not [a time] to take your foot off the gas."

– Precious Metals Advisor John Karow
With the 4th of July right around the corner, the economy is the last thing on people's minds. In reality, increasing market pressures and stagnant gold prices create a unique buying opportunity. Investors who are paying attention have a BIG chance to cash in.
Watch this week's The Gold Spot to hear Scottsdale Bullion & Coin Founder Eric Sepanek and Precious Metals Advisor John Karow discuss holiday distractions, where gold prices are heading, and what limited-time deals we have planned.
Fighting Holiday Complacency
From fireworks and barbecues to family gatherings and vacations, there's no shortage of diversions pulling people's attention away from the market. In fact, a record-breaking 51 million Americans are expected to hit the road to celebrate the nation's birthday.
Over this time, investors will need to focus on overcoming holiday complacency. Don't stop thinking about your assets and financial future, because the economy won't stop threatening them. There are some fantastic buying opportunities coming up if you're watching out.
Golden Buying Opportunities
Gold prices have settled into a temporary holding pattern over the past few months which presents a perfect chance for investors to add to their holdings while lowering their average cost. If you're watching closely, you might even catch gold dipping below $1,900!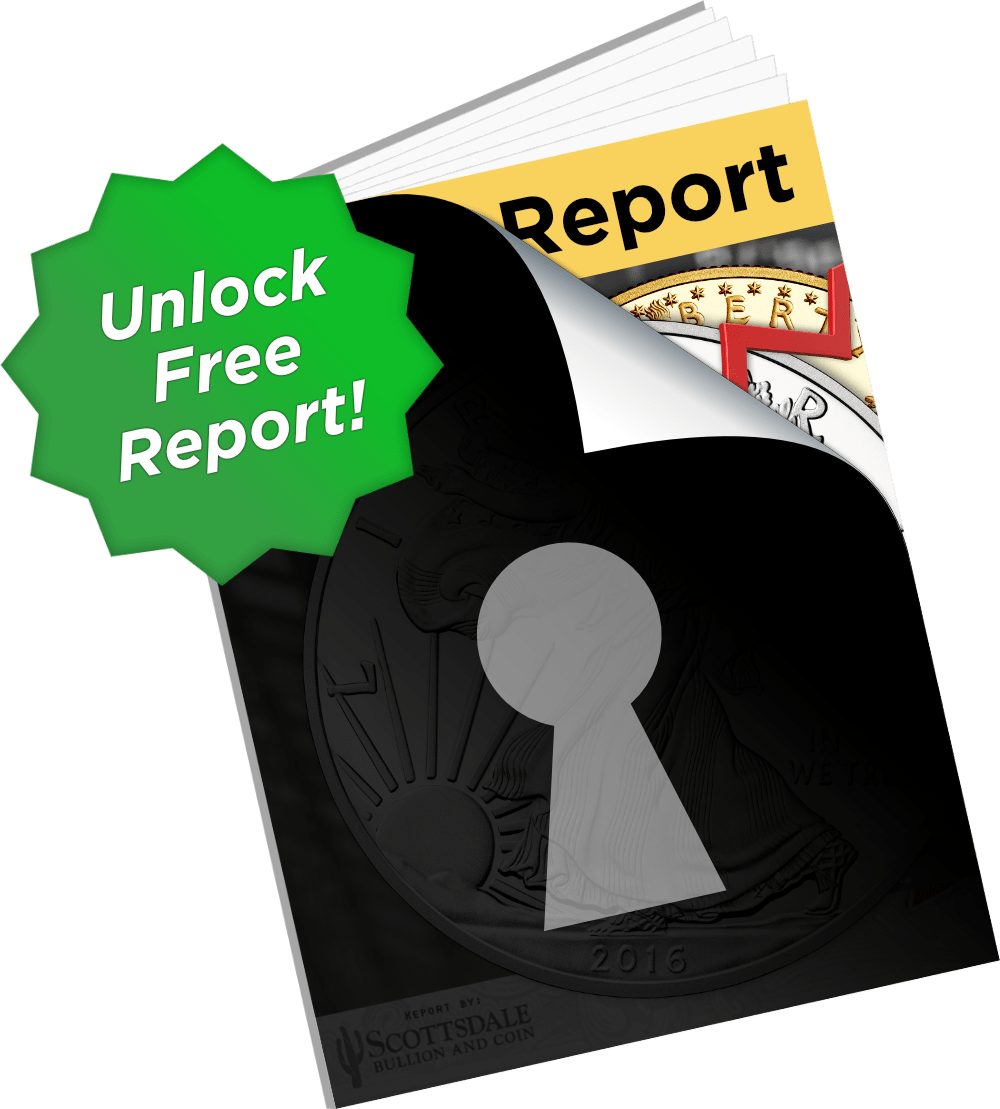 Get more out of your gold & silver investments.
Learn how…
Unlock Free Report
That window of opportunity extends to silver prices too! For the first time in over a decade, silver demand outpaced supply, and the trend is expected to continue throughout 2023. In other words, silver prices won't stay bogged down forever.
Lower Premiums for a Limited Time
Scottsdale Bullion & Coin is excited to announce a limited-time deal over the 4th of July holiday! On July 5th, 6th, and 7th, investors will be able to take advantage of deep discounts on a range of gold and silver products. We're working with wholesalers to make these opportunities a possibility, so they're only possible through us. We're not 100% sure what kind of deals will be available until the actual day. With spot gold and silver prices retracting slightly and these low-premium discounts, this is setting up to be a once-in-a-year opportunity!
Related read: Premiums on Precious Metals Explained
Explosive Price Forecasts
Gold's temporary dip is just that…temporary! Savvy investors are increasing their holdings before prices inevitably shoot upward. With inflation on the rise, the dollar devaluing, a looming banking collapse, and a litany of other economic pressures, gold is primed to skyrocket in value.
Gold price forecasts for 2023 are looking healthy with many experts anticipating record-setting highs. Some people even think a $3,000/oz price point is on the horizon. That's over a 30% increase from current prices. The silver forecast for 2023 is just as shiny with experts anticipating a surge up to $30/oz.
Nobody can predict exactly when gold and silver prices will hike upward, so it's wiser to buy now and wait rather than waiting to buy (and missing out).
Secure These Exclusive Gold & Silver Deals!
Enjoy your time with family and friends celebrating America's birthday, but don't the festivities distract you from the ongoing realities of the market. Traditional assets continue to falter, and precious metal demand is booming. With gold and silver prices sitting in a short-term lull, now is the perfect time to pull the trigger.
If you're interested in hearing about our limited-time deals next week, reach out to your dedicated advisor or text "The 4th" to 480-459-5597. We'll add you to the list and let you know when the deals are announced!