There's been no shortage of good news for precious metals investors of late. The steadily increasing value of precious metals indicate that the past five years of bear markets might be over and behind us. The attention has been focused mainly on gold, the precious metal with perhaps the most shine, but this leaves one particular precious metal in a blind spot: silver. While gold generally gains the most attention in a precious metals rally, silver generally performs equally well, and has gained over 20% in the past five months. 1 With a much lower price point, and generally higher short price swings, it's a fantastic dark horse—and one that could explode soon.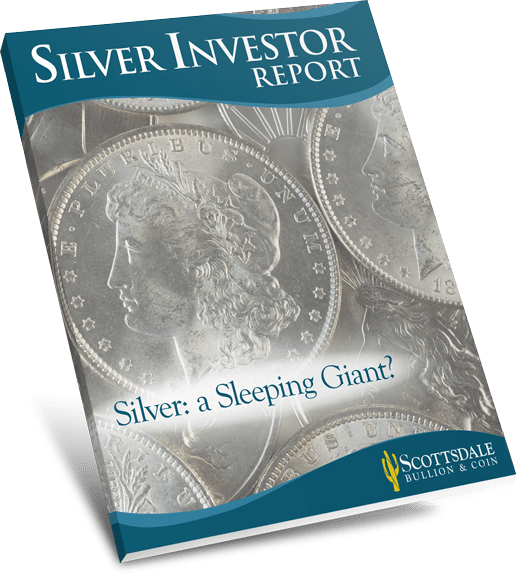 Unlock Silver Investor Trade Secrets in our Investor Report.
Get Your Free Report
Competition For Value
One of the harshest laws of the market is that when one asset performs well, another has to suffer. The opposite is just as true, however: when other asset classes lag, one can shine through with strong value. At the moment, silver isn't just out-competing other asset classes, but is positively lapping the field. No other metal commodity can compare with silver, since the spot price of gold has stayed relatively level, gaining slightly in strength, while industrial metals have cooled off—compared with an entire month of gains for the spot silver price in April. Elimination of competing assets gives rise to a silver bubble, one that's badly needed in order to get the metal to climb back up to the 2011 peaks of nearly $50 per ounce. Competition alone isn't guaranteeing a silver surge, however.
Silver Supply and Demand
Almost all across the board, global silver production is declining. Our two closest neighbors, Mexico and Canada, are also two of the largest silver miners in the world. Both had terrible output in 2015, due mostly to mining companies electing to tighten their belts and reduce available supply as prices dropped. The basic laws of supply and demand are beginning to push the needle for silver back in the positive, especially since so few companies have taken steps to increase production in 2016. With a positive note on the supply side and with demand scaling upward, silver prices are set to rise as more and more consumers have less supply to choose from.
Dollar Bills
With all the stars of market and supply aligned to give silver a push, what more could investors ask for? There's still the sweetest plum of all left, however: monetary policy. December marked the first time since 2006 that the Federal Reserve raised interest rates on the dollar, a move that cannot be underemphasized regarding the value of silver. Since silver loses value to a strong dollar, policies designed to increase borrowing are fantastic news for metals investors. The next Fed meeting to consider interest rate increases will occur in June, and according to recent minutes, there is serious consideration of raising rates. 2 While precious metals gain this year, silver is not an investment to be overlooked.
Additional Sources:
1 – http://www.bloomberg.com/news/articles/2016-04-20/gold-advances-for-second-day-as-silver-extends-bull-market-rally
2 – http://www.nytimes.com/2016/05/19/business/economy/federal-reserve-interest-rates-meeting-minutes.html