The price of silver chart reported a Monday opening bid of $16.84, and light trading left that number unchanged by the close. Selling pressure showed up in afterhours trading, however, and the Tuesday opening price of silver was $16.75 an ounce. This trend continued as the day closed out at a bid of $16.65. The Wednesday open saw a peak of $16.73 before facing more selling and a closing bid that came in at $16.50. Bargain hunters stepped in with aftermarket buying, driving the Thursday open back to $16.64 and that momentum carried the price to $16.68 at the close. Light trading after the close produced a Friday opening of $16.25 and continued throughout the day, causing silver prices to close up a couple of cents at $16.27.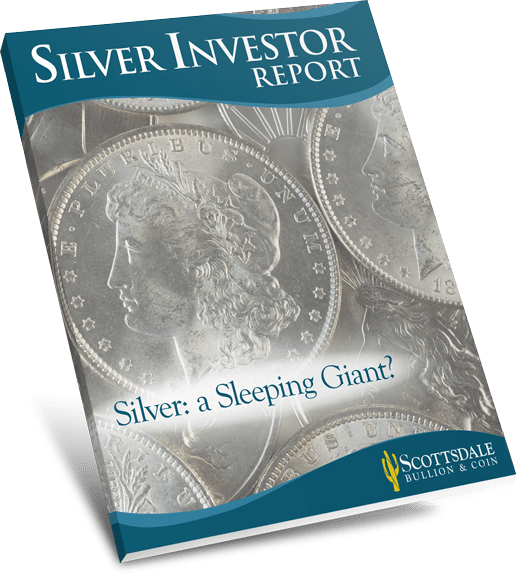 Unlock Silver Investor Trade Secrets in our Investor Report.
Get Your Free Report
While precious metals markets can see lighter trading in the middle of summer, analysts are also attributing the slower movement to mixed indicators in the financial markets. The U.S. economic picture is conflicted, with the recent jobs report sending positive signals and the Fed's hesitancy to raise interest rates negative ones. 1 2 The ongoing geopolitical issues, especially North Korea's continued threats, add to the instability of the market, making many traders hesitant to fully commit to buying.
The current attitude among many long-term buyers of silver is that these mixed signals are masking factors that will ensure a higher price for silver. There is a growing consensus that as demand picks up amid diminishing production, the silver supply and demand equation will prove bullish for prices. 3 Investors are enjoying the unusual opportunity to balance down the prices paid for their portfolio investments.
There is little news expected in the coming week that will move the markets. Some attention will focus on China's latest CPI data and analysts will be watching for further explanation of the decision by many central banks to keep interest rates at record lows.