Gold Prices Are On the Move. Now's the Time to Buy!
Gold prices are rallying as tensions between the United States and North Korea hit a boiling point.
Prices shot up more than $17 an ounce to $1,279.30 a day after President trump issued a dire warning to North Korea that the country would experience "fire and fury like the world has never seen," if Pyongyang continues to make threats against the U.S.
Gold is considered a safe haven for investors seeking to keep their assets safe amid political and economic turmoil. That's why experts told CNBC the rise in gold prices are likely to continue for the long term given the current global political climate.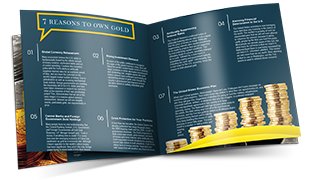 Learn everything you should know about investing in precious metals.
Request the Free Guide
Here are a few key takeaways from gold's rally:
Investors are seeking a safe haven
Experts are predicting gold will surpass April's high of $1,292.00
CNBC Analysts advise going long on gold
What Does This Mean for You as an Investor?
All signs point toward gold and now is the best time to buy. Gold is the ultimate stable investment during times of uncertainty and the threat of nuclear warfare or another cold war could destabilize the world economy.
Lock in Lower Prices Now!
The market is moving. Don't let it get away from you. Get your FREE customized investment proposal today.
Call Now: 1-888-812-9892