This week's gold price news focused around the mid-week FOMC meeting, which was expected to determine a direction for interest rates and, relatedly, gold prices for the next few months. Lately, gold prices have been closely tied to the Federal Reserve decision-making process to determine when to raise interest rates.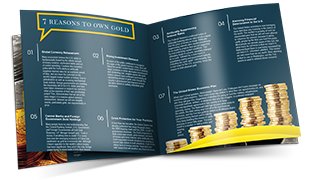 Learn everything you should know about investing in precious metals.
Request the Free Guide
Monday and Tuesday of this week held prices steady around the $1,160 mark ahead of the meeting that would begin Tuesday and end midday Wednesday. Speculators anticipated that the FOMC would indicate whether a rate hike would likely occur before or after the end of the calendar year. The last meeting this year is scheduled for December.
Meanwhile, Indian and Chinese demand for physical gold on the consumer level is down this year, while Chinese and Russian central banks are buying up gold in droves. This central bank buying has not currently affected the market price of gold.
Wednesday's conclusion of the FOMC meeting dropped gold prices by 1% after it became clear that December was on the table for the scheduled rate hike. As expected, this two-day meeting did not implement any economic policy changes, but the central bank did leave the door open for the possibility of a rate hike before the end of the year.
Thursday's gold price dropped another 3% as the dollar hit a two-and-a-half week high. Friday closed out the week on a three-week low.