After peaking around $1,300 per ounce last week, gold opened this week's trading session back below $1,270 after a rallying dollar and Friday's weak economic data. China's weak trading data rallied the dollar to a two-week high. China's stock market, Western equities, silver prices, and crude oil all fell against the rising dollar.
Indians bought a third less gold during their Akshaya Tritiya festival than last year, officials estimate, as droughts are hurting the pockets of many farmers amidst the precious metals rally. The festival is the country's second biggest gold buying period, and lower Indian demand could limit the precious metals rally.
However, on Tuesday Goldman Sachs raised their predictions for bullion prices for 3, 6 and 12 months out: from $1,100 to $1,200; $1,050 to $1,180; and $1,000 to $1,050. Factors cited are a hawkish Fed and dollar appreciation.
The price of gold rebounded Wednesday from bullish outside markets, including a lower dollar and higher oil, bumping upwards around $10 per ounce, though this week in general was fairly uneventful in precious metals trading. The World Gold Council remarked on Thursday that good monsoon weather is predicted in Asia could boost gold buying. The WGC also reported that gold demand surged 21% in the first quarter, the fastest pace on record. 1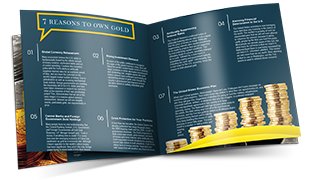 Learn everything you should know about investing in precious metals.
Request the Free Guide
Gold prices were trading choppily but still trending upwards this week. Friday saw a slight boost on a weaker equity markets despite a stronger dollar and continued speculation about a raise in Federal interest rates.
Additional Sources
1 – http://www.cnbc.com/2016/05/11/gold-demand-is-off-to-its-fastest-start-ever-in-2016.html