"There's an old courthouse square saying that figures lie and liars figure. The Fed keeps changing the inflation numbers, yet their behavior tells us they believe gold is a hedge, and they keep buying it."

—

John Karow

, Scottsdale Bullion & Coin Precious Metals Advisor
The same officials who keep telling you inflation is "transitory": The Fed.
The United States Federal Reserve topped the list of central banks who increased their gold holdings during once of the worst economic crises the world has seen since the Great Depression.
Fed Ramps Up Gold Buying in 2020
Image source: Gold.org1
It's no secret gold is the time-tested inflation hedge, which begs the question…
…why is the Fed buying so much financial protection? Especially if inflation is transitory?
See the Figures that Don't Lie…
Perhaps a look at America's growing debt and stagnate revenue can shed some light on the situation.
America's Debt Keeps Growing
You know what else has shot up since 2008? The Fed's balance sheet.
Fed Balance Sheet Skyrockets from $900 Billion to $9 Trillion in 13 Years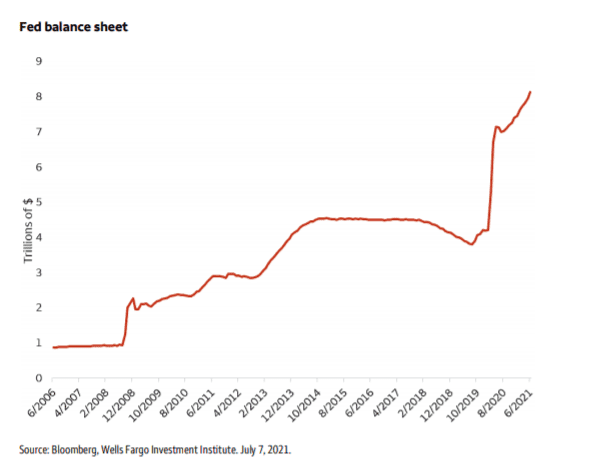 Fed's Words vs. Actions: Which Do You Trust?
How much longer are you going to listen to the Fed tell you inflation is temporary…
…while it fills its coffers with gold like the Pharaohs of ancient Egypt?
…while America's debt balloons into the white, spotted elephant in the room?
…while you watch higher prices for your everyday essentials eat away at your hard-earned savings?
When you could be taking action to protect your wealth? Just like the Fed and every other country across the globe with the means to buy gold and silver.
Take the first step toward securing your financial future. Talk to your precious metals advisor today. Schedule your one-on-one strategy session online. Or call 1 (888) 812-9892.