Despite buzz of a coming rally, silver prices seesawed in a tight range below the psychologically-important barrier of $17 last week. By Friday, the push and pull of market drivers had silver prices close, though, at $16.68. From supply and demand to the dollar, a host of factors were at play in the silver market.
Silver Price Movement Indicators ­
Monday, May 21, 2018
­­ Technical Analysis
Examination of the Commitment of Traders (COT) charts for silver shows that the white metal has been trading in a tight range. Last week's trading supports this: the lowest price for silver of $16.26 was recorded on Monday at 4 am and the highest price of $16.68 was reached at 9 am on Friday—a 42 cent difference. Many experts believe a big move up or down in prices should occur soon and that a silver rally is upon us.[1]
Tuesday, May 22, 2018
­­ Industrial Demand
Following through on its recent commitment to open up its markets to the rest of the world, the Chinese Finance Ministry announced it will lower import tariffs on passenger vehicles from 25 percent to 15 percent on July 1, 2018. It was welcome news for foreign automakers and boosted industrial demand for silver, platinum, and palladium.[2] Silver prices hit their high for the day of $16.63 at 9 am.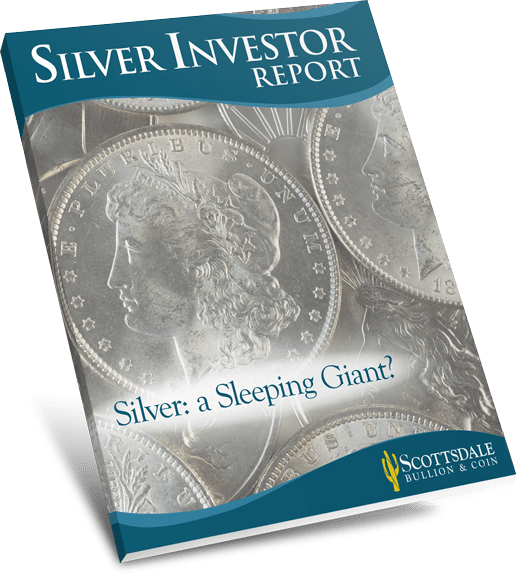 Unlock Silver Investor Trade Secrets in our Investor Report.
Get Your Free Report
Wednesday, May 23, 2018
­­ Supply and Demand
Recent data from the Silver Institute via GFMS Reuters reveal the supply of silver decreased and the demand for the metal increased last year. Add to this the fact that the gold silver ratio is at the highest it's been in favor of gold in 10 years and many analysts can see only one direction for silver prices: up![3] This trend hadn't set in by Wednesday, though, as the high of $16.52 was reached at 1 am but, by 10 am, trading had shaved off 19 cents.
Thursday, May 24, 2018
­­ Geopolitical Risk
Tensions between the U.S. and Asian countries have been high lately, resulting in the U.S. imposing sanctions on Russia, China, and North Korea. President Trump is also planning on reimposing sanctions against Iran, which, along with Russia, has been supporting the Syrian army. On Thursday, Syrian state media reported that the U.S.-led coalition struck positions held by the Syrian army that morning.
Even though the U.S. military denied the claims, the news added to market fears of escalating problems in the Middle East. Safe haven silver buying picked up throughout the day, pushing prices from the 2 am low of $16.42 to a high of $16.65 by 2 pm.
Friday, May 25, 2018
Stronger Dollar
After stirring up the markets by calling off a summit with North Korea's leader Kim Jong Un earlier in the week, President Trump steadied them on Friday with new hope that the meeting is back on. The news bolstered the dollar, which had fallen the day before.[4] However, dollar bears predict trade tensions with China and retreating Treasury yields will weigh on the greenback in the near future.[5] Despite a strong dollar, silver reached a high for the week of $16.68 at 9 am.