Last week wasn't spectacular for the white metal, with the silver price chart reporting a high of $16.68 on Monday. However, many experts are predicting that silver will rally soon. Among the major movers influencing silver prices were supply and demand and the gold silver ratio.
Silver Price Movement Indicators: ­
Tuesday, May 15
Increased Supply
Americas Silver, a Canadian silver mining corporation, reported a profit of $500,000 for the first quarter of 2018 and projects its profits will increase over the next three quarters. Lower operating costs and rising grades at their main operations were cited as reasons for the revenue growth. Darren Blasutti, the president and CEO of Americas Silver, added that they have large silver reserves in the ground that will be mined when their profit potential is highest.[1]
Silver mine production was down in 2017 for the second consecutive year, reported Thomson Reuters GFMS.[2] Lower silver supply can result in higher prices for the precious metal, especially when demand is strong. A financially successful mining corporation with plenty of reserves could help offset potential shortages in silver in 2018. Silver markets reflected this news, with the low for the week of $16.19 recorded at 10 am following a high of $16.51 at midnight.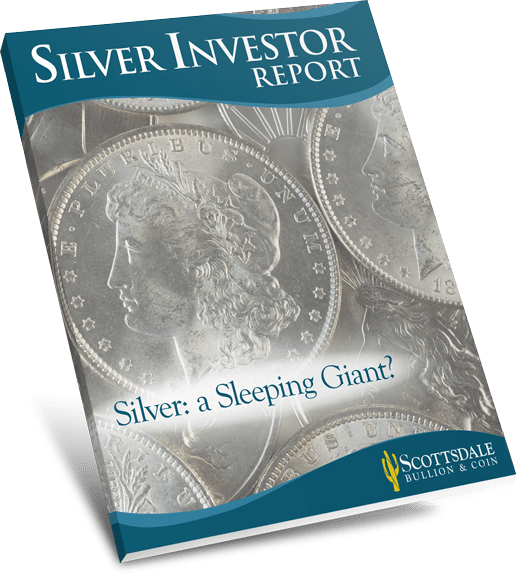 Unlock Silver Investor Trade Secrets in our Investor Report.
Get Your Free Report
­­ Gold Silver Ratio
Experts in the silver markets are buzzing that a silver rally is on its way! The gold silver ratio was at a historic high of 82 in early April and has hovered around 80 since. In the past, when the ratio has passed 80, it has reversed back because it's too expensive versus gold, explained lead Thomson Reuters GFMS analyst Johann Wiebe. When that happens, silver could upsell gold.[3] Other analysts have offered chart analysis to support a reversal in the gold silver ratio.
Thursday, May 17
­­ Solar Demand
Rising fossil fuel costs and environmental concerns have caused investment in solar panels to soar. Since silver is an essential component of photovoltaics, they factor heavily into the supply and demand equation for the precious metal. In fact, the use of silver in solar panels rose 19 percent from 2016 to 2017.[4] On Thursday, California made news headlines for mandating solar panels on all new homes beginning in 2020. Solar is already pervasive in China but if California proves to be a trendsetter for the nation, we could see use of the technology skyrocket—with silver prices not far behind.
The news infused some strength into the silver markets, which recorded a high of $16.46.