After appearing to hit a high point on Monday, the price of gold took a tumble throughout the course of the week, thanks to the ongoing trend of a stronger U.S. dollar. The bear market isn't quite in full bore, however, especially considering how mild the slide is in comparison to February, and there is good news for some gold investors when it comes to the futures market rather than the commodity itself.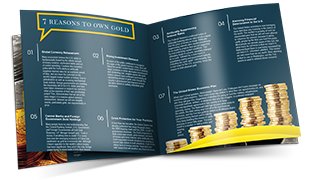 Learn everything you should know about investing in precious metals.
Request the Free Guide
The continuing stall of the Grexit meant good things for gold on the 9th. Greece is expected to literally run out of cash by the conclusion of the month, which would send gold prices skyrocketing up if a solution is not found to the Euro crisis.
By Tuesday, a slight dip evened out the prices on the week thanks to a small dollar surge. The dollar is peaking after reports out of China that the yuan will fall thanks to particularly poor months in January and February, when the government took in far less revenue than expected.
Wednesday was a bad day for gold all around, falling to the lowest price for the metal in the past four months of $1,150 per ounce. The fall of gold was reflected in the dollar's peak, having placed at its highest point on Wednesday in no less than 12 years.
Thursday saw good news for gold futures as they rose to their highest point in three sessions. Some investors jumped on gold with the belief that they were getting "bargain prices," according to economist Julien Phillips, who noted that the Asian market in particular was slowing down in regard to gold consumption. Such enthusiasm for bargain prices meant gold enjoyed a .1% gain for the metal overall.
Friday released economic data that threatened to drop gold below $1,150. A 10% drop in jobless claims for the U.S. economy meant that investors were still continuing the bull run on currency, leaving gold behind for anyone looking to buy low.