Open: $1,246.80 Close: $1,230.90 | High: $1,252.50 Low: $1,226.70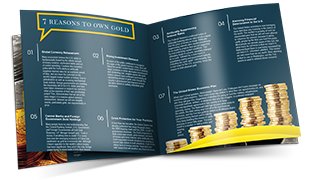 Learn everything you should know about investing in precious metals.
Request the Free Guide
The price of gold opened the week with gains from the weekend, mostly on speculation that the Federal Reserve will delay raising interest rates in the face of a sluggish global economy. Gold had returned to its noteworthy position of safe haven asset in the past two weeks, and this trend continued over in the beginning of the week. The global worries that plagued the marketplace last week had not fully receded—Ebola, the debt crisis in the European Union and a faltering global economic crisis. The yellow metal hit a 6-week high on Tuesday.
Indian demand for physical gold also saw some increase this week before the five-day Diwali festival, which peaked on Thursday. Diwali is an autumn holiday that celebrates the triumph of light over dark, and is considered an auspicious time to buy gold. India is one of the world's largest gold purchasers, and because the price of gold is lower this year than it has been in the past few years around this time, gold sales were enthusiastic leading up to the festival. The wedding season is also approaching, which is an energetic time for gold-buying in India.
The price of gold slipped on Wednesday on news that the European Central Bank may be expanding its quantitative easing program soon. A weak euro gives a boost to the dollar, which in turn weakens gold. The drop in gold price continued through to Thursday. With a rebound in equities and a strong dollar, gold slipped from its two-week spree to hit a one-week low. Friday closed the week lower than it began.