Silver is essential to numerous technology applications. One of the newest trends shaping the silver market is "wearable technology." Thanks to ongoing advances in microcircuitry, scientists and fashion designers are teaming up to use silver in novel and exciting ways that are contributing to demand for the white metal. 1
Biometrics
The new wearable products and clothing allow individuals to track their health, progress with fitness plans, and much more in real time. The science of biometrics is at the core of this technology, and silver plays an indispensable role. Electronic feedback underlies the biometrics process. Since silver has exceptional conductivity, it is increasingly being used for biometrics applications.
For example, nearly invisible silver thread is woven into the fiber of the Polo Tech Shirt, and it provides a constant source of information to attached sensors. The bio-sensing silver is able to keep the wearer informed of his or her heart rate, level of stress, body temperature, and breathing rate. This information is then transmitted to a smartphone or other device and stored for later analysis by the wearer or others.
As an additional benefit, these fabrics have an anti-microbial characteristic since they are coated with a silver-based solution. This helps eliminate bacteria and the odors they cause.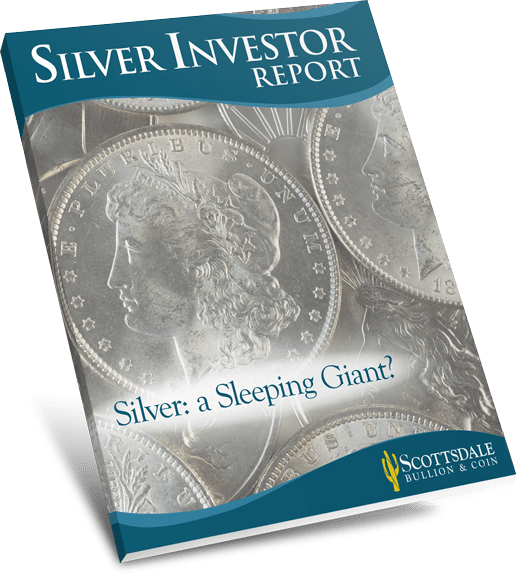 Unlock Silver Investor Trade Secrets in our Investor Report.
Get Your Free Report
Market Expansion
A number of companies are exploring ways to integrate silver-based wearable technology into their products. This is expected to have a major impact on silver demand as the market expands.
These new forms of wearable technology have a range of uses. Google and Levi's teamed up to create the Commuter Jacket, which uses biometrics to allow users to access their smartphones to search for directions, change a song, or answer incoming calls. The jacket will be released this fall. Another application is the Carv, a device that attaches to ski boots and wirelessly sends instructions to users' smartphones about how to improve their technique while on the slopes. It includes 48 separate sensors that, using the silver connectivity capabilities, constantly monitor changes in weight and pressure distribution, acceleration, location, and rotation speed.
Silver Demand
The Executive Director of the Silver Institute, Michael DiRienzo, noted, "It's yet another example of silver's versatility. Silver is the crucial component in so many of today's technologies—from computers and smart phones to medical applications, green energy, and automobiles, to name a few. Now it's at the leading edge of wearable technology." 2
There is already a lack of supply of silver feeding existing demand, so the increase of the metal's use in the wearable technology market could prove bullish for silver prices—making 2017 a good time to buy silver before they rise.