Silver investors returned to the market last week to seize buying opportunities. After opening Monday at $15.37, live silver prices rapidly moved up 33 cents before profit taking shaved a few cents off to close at $16.67. Consolidation in afterhours trading resulted in a Tuesday opening of $15.65, but steady buying took the price of silver to $15.84 at the close. Silver prices continued to climb for the remainder of the week, opening at $15.92 on Wednesday and closing at $15.91. Although Thursday saw a pullback with an opening of $15.87 and close of $15.71, Friday opened up at $16.05. Light trading produced a close just a cent under the $16 mark.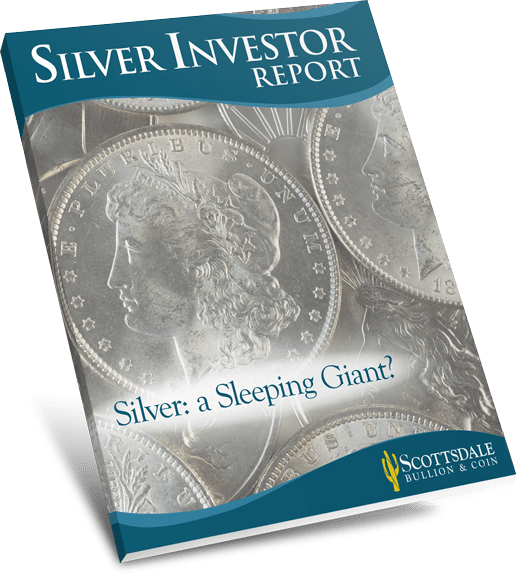 Unlock Silver Investor Trade Secrets in our Investor Report.
Get Your Free Report
Last week's activity in silver reflects the ongoing contradictions in the market, leaving traders wondering if the movement was disappointing or the beginning of increased silver demand. 1 2 Some were still concerned over the previous week's flash crash, but others noted the fact that those market losses were recouped with buying evidenced in silver hitting the important $16 price point. 3
The factors supporting continued upward movement in silver prices include ongoing geopolitical concerns, with North Korea at the top of the list for many. Also, the U.S. economic reports on inflation and consumer spending raised expectations that the Fed will further delay any rate hikes for at least a couple of months.
Many attribute last week's silver buying to investors' desire for safe haven assets and bargain hunting. Combined, these two factors may be building a base of support for continued upward pressure on the price of silver. 4
This week has little in the way of new political or economic activity, save the latest U.S. housing starts data on Wednesday and the European Central Bank meeting on Thursday. If the housing starts disappoint yet again, it will lend credence to some analysts' claims that the U.S. economic recovery has hit at least a rough patch. The downward trend of the U.S. dollar index reflects that sentiment as well.