Silver opened Monday's trading up at $17.04, then slipped back slightly to end the day at the previous week's close of $17.02. Tuesday's open pulled back to $16.98 but pushed up again to end the day at $17.05. Wednesday's open took a huge leap to $17.29, then continued to rally to close the day at $17.59 for a whopping 3.17 percent increase over the previous day's close, reported the silver price chart. In afterhours trading, silver prices hit $17.66, a high for 2018 thus far, but Thursday's open cooled to $17.50 before slipping to end the day at a still-impressive $17.30. Friday opened with the price of silver higher at $17.38, then the metal fought its way up to close at $17.41, a strong rally for the week.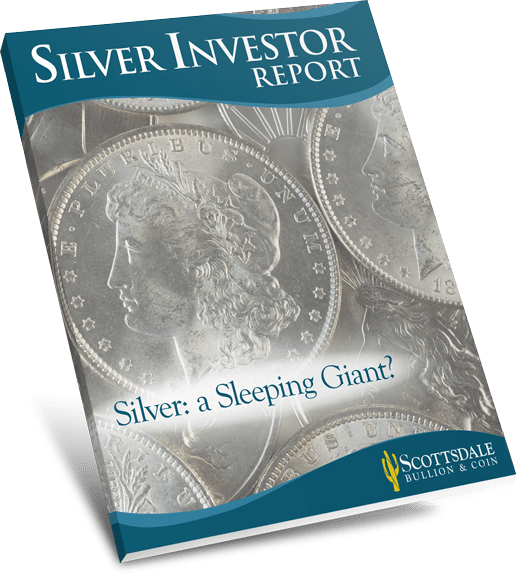 Unlock Silver Investor Trade Secrets in our Investor Report.
Get Your Free Report
Monday held good news for domestic silver prices, as the Trump administration announced new tariffs on solar panels. 1 Photovoltaic solar panels are a major source of industrial silver demand, and the tariffs could boost U.S. production of solar panels and therefore demand for silver. 2 Solar installation companies across the country were angered by the move, but the administration hopes the tariffs will boost domestic production of the solar panels themselves. 3
As expected, Jerome Powell was confirmed as Federal Reserve Chairman this week. 4 The move is broadly expected to ensure continuity of Chairwoman Janet Yellen's policies and approach, meaning that we should expect three rate hikes in 2018 and a loosening of the regulations imposed on Wall Street post-financial crisis. In other words, nothing to wind down the global stock market bubble that is so clearly growing by the week.
The week ended with news of yet another blockbuster scandal in the cryptocurrency world. Coincheck, one of Japan's largest cryptocurrency exchanges, was unable to explain how the company lost what was originally thought to be $400 million of digital money but was later reported to be $530 million. 5 The higher figure came along with the realization that the funds were stolen by hackers, and as a result, Japanese authorities have announced plans to investigate all cryptocurrency exchanges in the country for security gaps. We see it as further proof that cryptocurrencies have yet to nail down the security aspects of the technology.