Silver prices started the week off last Monday at $15.79 and slipped just $0.05 in the day's trading to close at $15.74. Tuesday opened with the price of silver at the low point for the week at $15.66, but then moved up throughout the day's trading to close at $15.73. Wednesday was a big day, as silver prices opened up slightly at $15.75 but then shot up dramatically by 11 AM in New York trading to hit a high for the week of $16.14 and closed the day at $16.04. After hours trading saw a pullback to Thursday's open at $15.88, but then silver pushed up to close the day at $15.91. Friday opened up by $0.11 at $16.02 then surged to a strong close for the week at $16.06, reported the silver spot price history chart.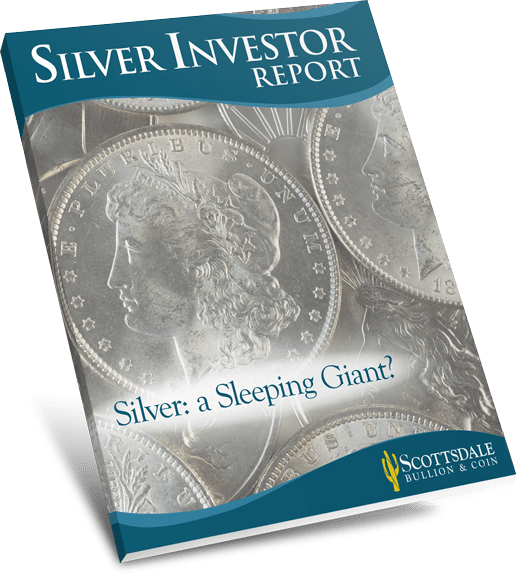 Unlock Silver Investor Trade Secrets in our Investor Report.
Get Your Free Report
The week started with the news that the Federal Communications Commission (FCC) had repealed net neutrality rules designed to protect consumers from discriminatory practices by internet providers. The rules stipulated that internet providers had to provide all clients with equal access to internet services and could not limit or remove access to sites or businesses of which they disapprove or with whom they compete. Critics of the move assert that it will allow large internet companies to throttle competition, which could have a serious impact on economic growth, yet another risk indicator to watch for those considering a flight to quality in precious metals.
The markets then reacted with shock at the loss by Republican Roy Moore to Democrat Doug Jones in Alabama, a reliably Republican state for decades. Moore, behind whom President Trump put his full endorsement, was expected to win by most observers, thus the loss is viewed as a major push back on the president's agenda and the GOP senate majority. Precious markets rallied on the news given the clear sign of risk to economic growth.
The week closed out with news of uncertainty in oil price forecasts for 2018. 1 The Organization of Petroleum Exporting Countries (OPEC) projects that OPEC member production curbs will reduce inventory surpluses and push up prices, while the equally influential International Energy Agency (IEA) stated that the cuts will have no meaningful effect on inventories and prices. The dispute is unusual and adds uncertainty to oil prices, generally viewed as de facto leader of the commodities complex.