The price of gold was higher Monday, as this week was led by anticipation of a European Central Bank meeting on bond buying and negative interest rates.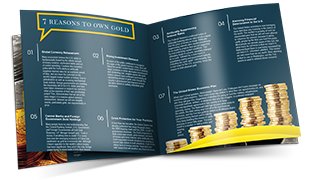 Learn everything you should know about investing in precious metals.
Request the Free Guide
On Tuesday morning, the gold price reached a 13-month high as Chinese economic data sparked continued worry about a slowdown in the global marketplace. The yuan-denominated Chinese trade balance fell below expectations for February, signaling long-lasting economic troubles. The Chinese Legislature is meeting to plan its next 5-year plan.
After reaching a high of around $1,275 Tuesday morning, gold prices lost their gains through the evening and into Wednesday largely due to profit-taking and weaker safe haven demand. Equity markets were slightly stronger in Europe, and the dollar regained strength. Physical demand for precious metals in China and other Asian countries has slowed, with prices too high and Indian buyers retaliating against a government tax.
Thursday saw gold reach its earlier height of $1,275, lifting 1%, after the ECB reduced interest rates and expanded its bond-buying program, also announcing that continuing any interest rate cuts were unlikely. Global stock markets fell, boosting gold. The next central bank meeting of interest is the Federal Reserve meeting March 15.
By Friday, gold had lost some of its gains on a lower euro, higher oil and higher U.S. stocks.