Global market participants have taken great interest in the new Islamic financial policies concerning gold and silver. For the first time, investments in gold are approved as Shariah compliant. Rules adopted on November 19 make gold an acceptable asset in the Islamic finance business, which currently exceeds $1.88 trillion in size. 1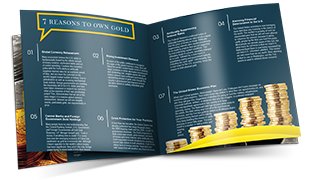 Learn How to Avoid Costly Rookie Mistakes & Invest in Gold Like a Pro!
Get Free Gold Investor Guide
The Accounting and Auditing Organization for Islamic Financial Institutions (AAOIFI) developed the new policies in conjunction with the World Gold Council (WGC) to add gold to the acceptable mix of investments. 2 According to a press release from the WGC, the expected impact on annual demand for gold will be in the "hundreds of tons."
The New Islamic Financial Policy
The new investment standards require that all transactions must be backed by physical metal. Also, each trade must be settled during that trading day. Those who are involved with Islamic finance sought the rule change to provide a new risk management tool in today's chaotic global finance environment.
The policies will not extend to all potential sources of gold investment due to a requirement for physical backing with gold assets. According to Shariah scholar Mohd Daud Bakar, that requirement will probably make the SPDR Gold Trust acceptable but will keep Comex gold futures out of the new mix.
Demand for New Gold Products
Market observers note that the rules will result in new gold-based financial products that are compliant with the policies. In turn, these new products may spur demand by the Islamic community to even greater levels than projected. In fact, it was pointed out that central banks could now participate in such compliant gold-based investments.
Many feel the market has not yet priced in this new demand, as the yearlong policy work of the WGC and AAOIFI received little coverage. However, the feeling is that the move will create bullish pressure and a new floor for overall demand for gold and silver.