If you've been watching the market, then you know stocks have been swinging. It's only going to get worse. Financial analysts predict stock market volatility to skyrocket around election time.1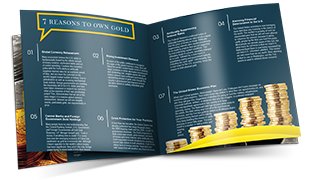 Learn How to Avoid Costly Rookie Mistakes & Invest in Gold Like a Pro!
Get Free Gold Investor Guide
The equities rollercoaster has even long-time gold critics like Warren Buffet turning to gold for portfolio diversification. And the rush to safe-haven investments has pushed gold prices to new record highs above $2,067 an ounce.
Have you secured your nest egg with gold yet? If not, it may be a good time to consider protecting your portfolio with the time-tested hedge.
But how? You may have questions like…
What is bullion?
What are investment grade coins?
Are there tax advantages to investing in gold?
Is gold confiscation still a risk?
Get answers in the above video.
Speak with your precious metals advisor about the best gold products for your portfolio today. Call (888) 812-9892 now.