2022 has been one of the most tumultuous economic periods in recent history. Global market conditions continue to worsen by the day with explosive events fueling the raging fire of inflation. This uncertainty is bad news for nearly everything except precious metals, which are a reliable hedge against economic downturn.
Gold reached new heights this week with all precious metals mimicking the upward price movement. Watch the video to hear Precious Metals Advisor John Karow and Founder Eric Sepanek unpacking the causes of these unprecedented conditions.
Precious Metals Were on Fire This Week
Precious metals put on an incredible performance this week surging to new heights, confirming the expectations of precious metal advisors. Gold led the way with Comex's future prices hitting a record high of $2,078.80/oz on 3/8/22. Gold spot prices almost notched a new record too, but the yellow metal wasn't the only asset to grace news headlines.
From silver and platinum to palladium and rhodium, all precious metals increased in value significantly. Even industrial metals followed suit with quick upward movement. Nickel trading was suspended temporarily due to the rapid price action. Gold prices saw a slight pullback1, but experts anticipate more upward momentum.
What's Driving the Surge in Gold Prices?
The Russia-Ukraine war has had disastrous consequences for the global economy due to widespread fears of a prolonged conflict and the massive sanctions implemented by the West. Oil prices have surged following news of a US ban on Russian energy imports, causing many to associate these new events with the recent surge in gold.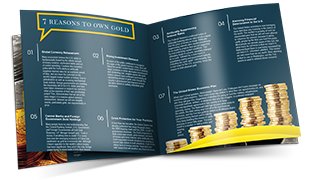 Learn How to Avoid Costly Rookie Mistakes & Invest in Gold Like a Pro!
Get Free Gold Investor Guide
In reality, the political class is deflecting blame from their feckless economic policies which are the primary drivers of the economic instability we're facing at home. The conflict in Europe is a useful outlet to explain away their culpability in the matter. Higher gas prices, rising consumer costs, and increasing energy expenses are all the result of poor decisions made by the Fed and other policymakers who have failed the American people and now seek to avoid guilt.
Are Gold Prices Done Moving Upward?
Given the recent record-breaking surge in gold value, many people are questioning if there's more left in the tank to propel the precious metal even higher. Although the political class will continue to use international events as scapegoats for the current economic instability at home, the truth is poor conditions have been brewing for a while.
Gold has proven itself time and time again as a reliable asset in the face of economic uncertainty. Any factor contributing to the downturn of the market will buoy the price of gold, but inflation is always the primary driver of its value. And since experts are anticipating this inflation to stick around for years to come, gold is a good investment to protect your wealth from the worsening economic situation.
Don't Wait to Buy Your Gold — Buy Your Gold and Wait
The Fed has long since reversed its talking points regarding inflation with a sobering admission that this economic pressure isn't going anywhere soon. But this acknowledgment from our financial czars still doesn't tell the whole story. Inflation is rising significantly higher than the Fed is willing to admit, meaning the economy is sinking deeper and deeper into crisis. Some people are wondering if this will cause the dollar to fail, but smart investors aren't waiting around to find out. Neither should you.
Protect your savings now by investing in gold. Request a FREE COPY of our popular Gold & Silver Investment Guide to get started.