After gold prices plummeted to a 34-month low in June, they rose again in late August and early September. India, traditionally the world's leading gold buyer, has temporarily imposed a tax on gold imports in an effort to bolster its stumbling economy, driving up the country's prices for gold. In China, however, gold shipments from Hong Kong to the mainland increased drastically within the last month. As a matter of fact, China is about to overtake India as the world's largest gold consumer.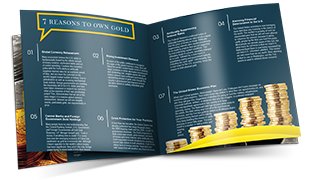 Learn How to Avoid Costly Rookie Mistakes & Invest in Gold Like a Pro!
Get Free Gold Investor Guide
Gold imports to mainland China from Hong Kong soared to 129 tonnes in July, compared to 113 tonnes in June and 101 tonnes in May. Moreover, mainland gold purchases in July were 70% higher than in the same month last year (75.8 tonnes), according to data from the Hong Kong Census and Statistics Department. Mainland exports of gold to Hong Kong increased from 11.7 tonnes in June to 16 tonnes in July. The gold prices in Hong Kong, which are an average 2.1 % higher than on the global market, attract buyers on the mainland. Chinese investors are accruing gold bullion, jewelry, and gold coins. Bullion of 99.99 % purity on the Shanghai Gold Exchange in July gained 9.2  % since January. Furthermore, local dealers anticipate strong demand for gold in the upcoming festival and holiday buying season.
On the other hand, in India, a tumbling economy caused local gold prices to hike considerably as the rupee is plummeting and the government seeks to reduce Indians' high demand for the metal. While India's currency fell 16% against the dollar, the trade deficit hit 4.6%, and the stock market lost almost $100 billion in August. In addition, India's foreign reserves dropped to $280 billion, which would be the equivalent of sevens months worth of imports, and economic growth plunged to 4.4.%, less than half its 2010-11 level. Moreover, the rupee's declining value drove up prices for gasoline and imported goods. As a result, the government increased import duties on precious metals from 4% to 10%. Targeting gold, the nation's second largest import after oil, allows the Indian government to shore up foreign reserves and permits public sector companies to raise funds overseas.
However, it remains to be seen whether the government's measure will actually curb Indians' demand for gold. Similar attempts to severely restrict or license its import have failed in the past. In India, gold is not just a precious metal but a part of Indian heritage, culture, and belief. Weddings are unimaginable without excessive gold jewelry, Hindu temples and legends are ornately decorated with gold, and even everyday items like phones or furniture can be made of /coated with the yellow metal. Local dealers and jewelers in fact predict a spike in demand for gold once the wedding season and the monsoon rains coincide in October/November.