The looming danger of buying fake Silver Eagle coins keeps many would-be investors away from these popular coins. Unfortunately, these fears are partially warranted. There are an increasing number of counterfeit coins pouring into the market in physical shops and online. The best way to avoid getting ripped off by bullion counterfeits is to understand what you're up against and how to identify fake versions.
The Growing Threat of Fake Silver Eagle Coins
The American Silver Eagle is an iconic coin for collectors, and unfortunately the most commonly counterfeited coin, according to a survey by the Anti-Counterfeiting Educational Foundation (ACEF). Over 43% of coin dealers reported regularly encountering inauthentic Silver Eagles. This was followed closely by fake Gold Eagles which are also counterfeited at high rates.
Experts have identified counterfeit Silver Eagles being sold on various online platforms including social media sites, Amazon, and coin dealer websites. Although only a handful of people might be behind a scam, they can hide behind a range of false names and businesses. This would make it harder for potential buyers to pinpoint counterfeit coins from these fraudsters.
Since it's illegal to knowingly own, buy, or sell counterfeit coins, you should be positive about a coin's authenticity before making a purchase.
How can you tell if a Silver Eagle coin is real?
1.   Mint Date
One of the quickest and easiest ways to identify a fake Silver Eagle coin is the mint date. Surprisingly, some counterfeits feature mint dates before production of the Silver Eagle even began. Production of this iconic coin kicked off in 1986 and has continued ever since. Any date preceding it should be considered an obvious fake.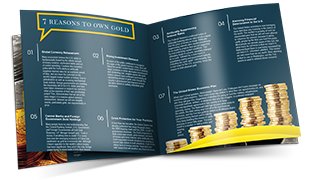 Learn How to Avoid Costly Rookie Mistakes & Invest in Gold Like a Pro!
Get Free Gold Investor Guide
2.   Weight
Silver Eagles boast a purity rating of 99% which gives these coins a precise weight of 31.1033 grams. This uniform weight hasn't fluctuated since the coin's release in 1986. Counterfeit coins tend to stray from this standard because of their reduced silver content. It's important to note that authentic Silver Eagles may exhibit slight weight variations due to wear, although extreme differences usually point to a counterfeit version.
3.   Size (Diameter & Thickness)
The US Mint uses highly advanced and capable molds which means the dimensions of Silver Eagles remain unchanged between minting. All coins should measure 40.60 mm in diameter and 2.98 mm in thickness. Any diversion from this norm might pinpoint a counterfeit coin even if everything else checks out.
4.   Edge Design
All silver eagles have been designed with a reeded edge, similar to what you'd find on quarters and dimes. The only exception is the 2016 Silver Eagle which features a lettered edge reading 30TH ANNIVERSARY to commemorate the coin's third decade of production. Any Silver Eagle featuring an alternative edge is most likely fake.
5.   Visual Test
Often, fake Silver Eagles are made with copper or other lower-cost metals and covered with a thin layer of silver. Looking for imperfections around the edges or on raised portions might reveal an underlying non-silver material. Turning the coin around in direct light might also uncover some alternative colors beneath the silver coating.
6.   Professional Assessment
The growing sophistication of counterfeit coins can prevent investors from being able to identify fake Silver Eagles before making a purchase. That's where a professional coin dealer can come into play. These experts have the experience and expertise needed to pinpoint a counterfeit version. Seeking out a professional coin dealer with many years of an established business can save you valuable time and money.
"If you're buying a bullion [coin]…you should be paying bullion prices."

– Sr. Precious Metals Advisor Steve Rand
Don't Hurt Your Coins!
When researching ways to identify fake Silver Eagle coins, you might come across a few suggestions that could actually harm the coins. For example, many people suggest seeing if a coin will float, get picked up by a magnet, or make a peculiar noise when dropped. While these tests are effective at discerning real from fake silver, they risk irreversibly damaging the coin's appearance. This isn't such a big deal when dealing with bullion coins only worth their melt value. However, some Silver Eagles carry numismatic value due to rarity, condition, or historic appeal. There's no reason to put the value of a coin at risk just to determine if it's real.
Avoid Buying Fake Silver Eagles
The most reliable strategy to avoid getting scammed by fake Silver Eagle coins is to work with a reputable precious metals dealer. These experts know precisely what to look for without resorting to harmful tests. They can give you an honest value assessment to protect your hard-earned investments. Contact one of our precious metals advisors by calling toll-free at 1-888-812-9892 or by using our live chat function. We will be happy to help you determine the authenticity of any coin.