Numismatic enthusiasts will enjoy learning about some notable contributions from past Chief Engravers of the United States Mint.
The 20th century saw a renaissance of American money as the artisanship of gold and silver coins reached new heights. During each era of money printing, the best metal engravers dedicated themselves to their craft and the minting of beautiful coins. To this day, the gold and silver coins designed by master sculptors are not only historical and patriotic, but also rich with story, romance and identity. To know a coin and its designer is to take a glimpse into the dynamics of that era's politics and charm.
Who Were These Famous U.S. Engravers?
American Chief Engravers, commissioned by the President of the United States, are in charge of designing coins to capture the essence of specific moments in time. This illuminated position was created by the U.S. Congress as a part of the Coinage Act of 1792, which placed the creation of United States currency within the Department of Treasury. Production and circulation of American coinage has been the responsibility of the Chief Engraver and the Treasury ever since. The individuals included in this post each contributed to the legacy of the United States Mint.
Who Was the First Chief Engraver of the U.S. Mint?
On November 23, 1793, upon the establishment of American coinage, President George Washington gave Robert Scot a lifetime appointment as the first Chief Engraver of the United States, a post he served until his death in 1823. He engraved the first Liberty coin with the "Draped Bust." Many gifted and exceptional artisans throughout history have followed the path he set. The current position of Chief Engraver of the United States Mint has been vacant since 2010.
Notable Contributions from Recent Chief Engravers
1. Augustus Saint-Gaudens
Born in Dublin, Ireland, and raised in New York City, this American sculptor and numismatic coin design artist was commissioned by the U.S. Mint from 1905 to 1907 to design one of the most exquisitely beautiful American gold coins ever issued, the $20 "Double Eagle" 24-karat gold piece, as well as the $10 "Indian Head" Gold Eagle. In the 2005 auction, the 1933 Double Eagle, Saint-Gaudens' ultra high relief design, sold for $2,990,000. If his name is hauntingly familiar, you have likely seen his many famous sculptured historical monuments still standing in the Boston Commons, New York's Central Park and many other famous locations.
2. Elizabeth Jones
Elizabeth Jones was the first female Chief Engraver of the United States, appointed by President Ronal Reagan. She served the 11th term of the United States Mint from 1981–1991. During this era, buying silver coins was becoming very popular, and the 1986 American Silver Eagle was minted and distributed for collectors. In 1983, Jones designed the Los Angeles XXIII Olympiad, Olympic One Dollar commemorative coin, obverse. Jones' design incorporated the traditional discus thrower of conjoined outlines, appearing to be in stroboscopic motion in a three-layered outline. She described her own distinctive carving style as "mildly abstract."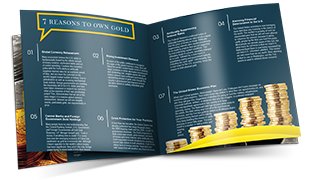 Learn How to Avoid Costly Rookie Mistakes & Invest in Gold Like a Pro!
Get Free Gold Investor Guide
3. Charles E. Barber
Born in London, England, and brought up in Philadelphia, Pennsylvania, Charles succeeded his father, William Barber, as the sixth United States Mint Chief Engraver, serving from 1840–1917.  Charles E. Barber is best known for his designs of "V," the Liberty Head Nickel, as well as the celebrated Barber Dime, Barber Quarter and Barber Half Dollar. He is also known for his commemorative designs, the Flowing Hair Stella and the Isabella Quarter. Barber strongly opposed Augustus Saint-Gaudens' ultra relief design of the 1933 Double Eagle $20 Gold piece, but it was eventually adapted for public circulation from 1907–1933. Barber was succeeded as Chief Engraver by George T. Morgan.
4. George T. Morgan
Born and educated in England, Morgan came to the United States and studied under William Barber as his assistant engraver. From 1877 on, Morgan prominently designed and created patterned coins. George T. Morgan succeeded Charles E. Barber as the Chief Engraver of the United States Mint when Barber died in February 1917. His famous Morgan Silver Dollars are still selling at auction and in coin shops all over the country. Morgan's $100 Gold Union Coin was never released but remains as one of his many namesakes.
History and Culture in Gold and Silver Coins
No matter the price of gold or the cost of silver, buying gold and silver coins will remain a popular activity, both for numismatics and investors. Owning physical gold and silver provides portfolio security when the economy is in trouble, since these precious metals, and even more so numismatic coins, should retain value. Perhaps one day soon, we will have another official Chief of Engraver designing coinage for the United States Mint.