"Demand for silver is off the charts. I've never seen anything like this in 18 years. There's virtually no product available."

— Steve Rand, Scottsdale Bullion & Coin Senior Precious Metal Adviser
Reddit day traders sent slumping GameStop and AMC equities soaring. Will their #SilverSqueeze disrupt the silver market next?
IT ALREADY HAS.
News of their plot to squeeze the silver market has investors sprinting to their local gold and silver dealers: the phones at Scottsdale Bullion & Coin are ringing off the hook; people are lined up out the door; and we've sold more silver in one week than during the entire month of February 2020.
Veteran advisors are astonished. (Watch the video above for precious metals advisor Steve Rand's firsthand account of the mania in the silver market right now.)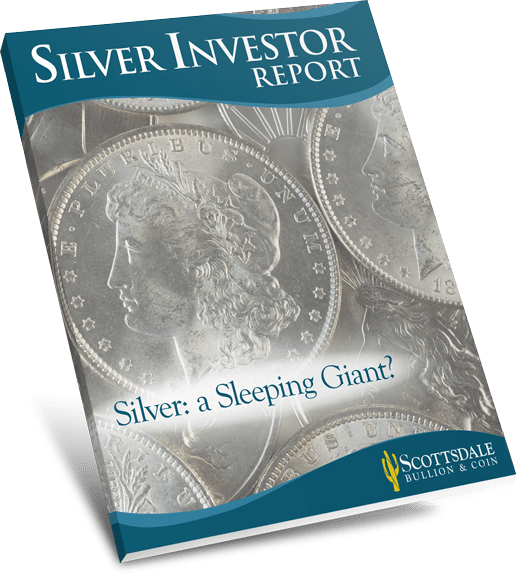 Unlock Silver Investor Trade Secrets in our Investor Report.
Get Your Free Report
This Silver Rally is BIGGER than any Reddit Forum. THE MASSES ARE MOBILIZED.
Silver supplies are scarcer than ever. Gold and silver dealers are scrambling to fill orders. Spot silver prices are predicted to keep jumping!
👉 Read: Silver Price Forecast 2021
Will you secure your silver SAFETY NET before the REAL CRISIS hits? You know: the tidal wave of debt the new, Democratic administration's about to set off. The stock market bubble. The housing market bubble. All on the verge of BURSTING.
Make sure you're ready. Request your FREE Silver Investor Report now.