"If you're not in [gold and silver] right now, it's going to be tough to get in later because we might not have supplies or prices are going to be through the roof."

– Precious Metals Advisor Tim Murphy
The midterms have come to a close without significant change to the current government, bucking expectations across the aisle. Spot gold prices jumped slightly in anticipation but have settled.
Watch the video to hear Scottsdale Bullion & Coin Sr. Advisor Steve Rand & Advisor Tim Murphy point out the red flags in the gold and silver markets and uncover what's really holding gold spot prices back.
Gold and Silver Paper vs Physical Moves
Investors are noticing a perplexing discrepancy between the physical and paper metal markets. Paper assets seem stagnant as demand for physical products such as gold bullion bars, silver bullion bars, and gold and silver coins soars. As we've discussed before, there's rampant price manipulation in the paper market. Major players, such as JP Morgan and bullion banks, have been selling short to intentionally drive the prices down.
It's a whole different story in the physical market where gold and silver coin and bar prices more accurately represent true supply and demand. At the same time that paper prices have been waning, physical prices have remained strong. Many investors have made strong gains with their physical metals over the past few weeks due to limited supply and massive demand.
The Long & Short of the Metals Market
Wise investors are playing the long game with precious metals. They understand the inherent value of gold and silver and recognize their worthwhile returns down the road. When viewed from this long-term perspective, the metals market is providing a perfect entry point.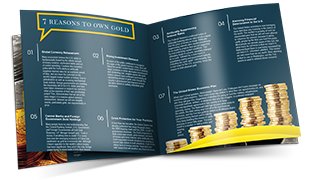 Learn How to Avoid Costly Rookie Mistakes & Invest in Gold Like a Pro!
Get Free Gold Investor Guide
The same market conditions seen through a short-term lens keep investors on the fence. There's considerable hesitation as spot prices go lower, but there's a significantly smaller timeframe to work with. It's a perpetual waiting game that rarely pans out, inevitability leading investors to buy at a higher price or miss out on the benefit of precious metals altogether.
No matter what conflicting signs you might receive from paper assets, the precious metals market is moving far into oversold territory. Buyers are on the sideline ready to pounce. The next moves will be far to the upside. Make sure you're in the best position to take advantage of it.
Red Flags Are Everywhere
If the real estate market was exhibiting some of the same "issues" as the current precious metals market, red flags would be going up all over the place. Imagine a market with booming demand for homes and a severely restricted supply of real estate. Everybody would recognize the disconnect if the overall real estate market was on a downtrend despite the supply and demand relationship.
In reality, this is precisely where the precious metals market stands. There's simply not sufficient oversight in the metals market to hold the whales accountable for their influence which is causing the glaring contradiction between the weak supply of gold and the relatively unimpressive paper prices.
Big Movies Are Incoming
It's only a matter of time before the difference between paper and physical gold prices is rectified. The powers that be can only hold down the paper price for so long before the sheer impact of supply and demand takes over.
With inflation inching higher, the government doubling down on failed fiscal policies, and investors scooping up precious metals, big moves are on the horizon. When the paper market finally turns to the upside, the physical mark is going to make some dramatic gains.
Don't Wait to Buy Gold, Buy Gold and Wait
It's times like these when smart money investors set themselves up for a fiscally-sound future with protection from inflation and market instability. Don't waste your time and hard-earned money trying to time the market. Instead, take advantage of the low prices now and wait. Take the first steps to educate yourself before you buy. Request your FREE COPY of our popular Gold and Silver Investment Guide today!