This week's major news was, of course, the Federal Reserve meeting, scheduled for Wednesday through Thursday, that would determine whether interest rates were going to rise or not. Gold prices on Monday and Tuesday largely held their range ahead of the Fed decision, only wavering around 0.5%, middling around the $1,105 mark.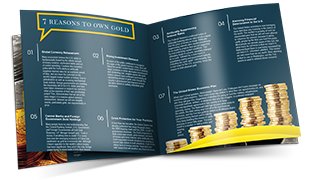 Learn everything you should know about investing in precious metals.
Request the Free Guide
"With mixed signals from inflation, the labor market and financial conditions, there are heightened uncertainties about the Fed decision," said a representative from Barclays,
Analysts expected that a 0.25% interest rate rise would not be out of the question, which would be the first interest rate hike since 2006. Anticipation was high Tuesday, as analysts resounded with shouts of "Let's get on with it!" Meanwhile, Chinese equities took a 1% drop.
Gold prices spiked Wednesday after the Fed revealed that inflation rates are not be where they need to be to justify a rate hike. A consumer goods report showed a less-than-stellar performance, and gold experienced a one-week high ahead of Thursday's final report from the Fed.
By the end of the day Thursday it was announced that the Fed would not be raising rates, and so gold jumped 1.3% to around $1,133. The official policy statement read that interest rates would be reconsidered when the Fed has seen "some further improvement in the labor market and is reasonably confident that inflation will move back to its 2 percent objective over the medium term."
Friday closed the week with a two-week high above $1,130.