Open: $1,228.70 Close: $1,171.20 | High: $1,232.20 Low: $1,167.50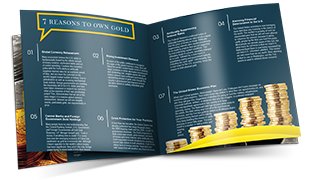 Learn everything you should know about investing in precious metals.
Request the Free Guide
Gold opened the week fairly steady. Not much happened over the weekend to influence gold prices, but the dollar was less strong on Monday, which tempered the selling of gold. Both Monday and Tuesday experienced little action in the gold marketplace, as traders simply looked ahead to the Federal Reserve Open Market Committee meeting on Wednesday.
Many believed the Fed would announce the end of its bond buying program on Wednesday. Sure enough, the big news last week for gold was the announcement that the Federal Reserve would end quantitative easing. After years of anticipation and months of tapering, the Fed announced on Wednesday that QE, the economic stimulus program, would finally come to an end. This means that the Federal Reserve deems the economy strong enough to stop buying mortgage-backed securities and government bonds as a means of keeping the economy afloat. However, the Fed did state that interest rates would remain low for a "considerable" while. Wednesday's gold prices hit a three-week low.
Thursday continued the downward streak for gold. The yellow metal hit a three-week low on Thursday as the marketplace continued to absorb the weight of the Fed's news, and as the dollar hit a three-week high. The Fed statement from Wednesday led many to believe that interest rates may rise in 2015, which would be bearish for gold. Friday continued the trend for gold as the yellow metal hit a four-year low.