Gold had another strong week from March 23rd to the 27th, rising above the all-important $1,200 per ounce for the first time in three weeks. With the exception of the Friday trading day, gold gained consistently throughout the course of the week.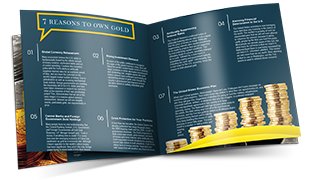 Learn everything you should know about investing in precious metals.
Request the Free Guide
Monday saw gold prices climb to $1,188 per ounce, fueled by the recent questions over the Fed's willingness to raise interest rates. While quantitative easing appears to be well in the rear-view mirror, there's still no indication whether the Federal Reserve will raise interest rates above the current rate (barely above 0%) and to what degree interest rates will rise. Speculation caused gold (and silver) equities to rise by 2%.
A steady day on Tuesday saw gold climb by three dollars per ounce without major swings in either direction. Indeed, the morning activity was almost nil: most growth came after the COMEX close at 1:30 PM.
Wednesday proved to be the largest gain on a dollar value basis throughout the entire week as gold swung from a low of $1,184 to $1,194. Gross volume amounted to 215,000 contracts, several thousand more than the prior days.
Thursday saw gold hit the pivotal $1,200 mark on the New York equity market. While the peak was short-lived at $1,205, with gold falling soon afterwards, it proved a high point with 290,000 total contracts for the day. Ted Butler noted that "if JPMorgan loads up on the short side of COMEX once again, I will change my opinion. But until that time, it still looks like silver (and gold) has the green light to the upside."
Friday proved to be the only day of the week where gold dipped after peaking at $1,219 to finish out the five-day span at $1,193 overall. Gold wasn't the only metal that enjoyed strong gains throughout the course of the week—palladium closed at $1,148 per ounce, up seven dollars from Monday, while silver climbed nearly twenty cents per ounce to close out the week at $17.10.