Open: $1,198.70 Close: $1,194.90 | High: $1,216.70 Low: $1,187.60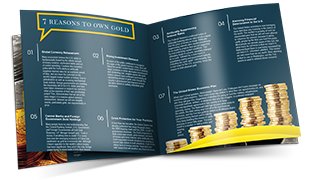 Learn everything you should know about investing in precious metals.
Request the Free Guide
After last week's biggest gains in two months, gold opened this Monday down 2 percent. This trend continued for most of the week, as the dollar exhibited strength and crude oil trended downwards. Monday and Tuesday saw competing pressures between the bulls and the bears ahead of the Federal Open Market Committee meeting on Wednesday.
Speculators anticipated the results of the FOMC meeting with mixed results for gold. Midday Tuesday, the yellow metal saw a spike in price as traders flocked to gold for its safe haven properties. The Russian ruble plunged another 15% and hit a record low against the dollar. The world waits to see what president Vladimir Putin will do now that his country's economy is in crisis. The stock market was also struggling. These factors were positive for gold.
However, by the end of the day Tuesday, gold had lost all of its gains on selling pressure ahead of the FOMC meeting and a rebound in the stock market. The FOMC meeting was highly anticipated, as the statements would likely indicate when interest rates would be rising. The results of Wednesday's meeting was at first confusing to the marketplace, but eventually Fed chair Janet Yellen's remarks were interpreted to be dovish—she indicated that interest rates would be rising sometime in 2015. The stock markets have been rallying since, which pushes gold down.
Gold ended the week with a 2.2% loss, hovering right below the pivotal $1,200 level.