For a few years now, there has been talk that the United States government may try to take control of the retirement savings accounts of private citizens. In 2012, officials in the Labor and Treasury Departments held meetings to discuss the nationalization of America's pension system. Robert Crone, the national director of the National Seniors Council (NSC) reported that these meetings consisted of left-wing groups arguing for more government regulation of the private pension system and the elimination of 401(k) plans and Individual Retirement Accounts (IRAs). The introduction of US Bill "HB5337" may very well be the result of these meetings.
Under the leadership of Senator Harry Reid (D-NV), the 2012 meetings concluded that privately managed retirement accounts should be converted to government managed accounts. The Obama Administration even went so far as to incorporate the plan to take control of private retirement accounts 1 into their 2013 budget proposal. Now, if approved, US Bill "HB5337" will put these plans into motion.
In addition to the federal government proposal to de-privatize retirement accounts, many states have also submitted proposals of their own. California proposes in bill number "SB 1234," also known as The Golden State Retirement Trust Act, the creation of the Golden State Retirement Savings Trust. This trust would be run by a state appointed board and would require eligible employers to enroll their employees in the state's retirement system where they can control the types of investments.
At a recent event (video footage below), investor Jim Rogers and former congressman Ron Paul were asked about the government's plans to have retirement vehicles under federal control. Jim Rogers says the government will claim that people are having such a hard time earning money for retirement that they will doing the people a favor by taking their money and investing it in fully guaranteed government bonds "at 3 percent." Rogers says, "I don't think they will take gold or savings accounts, but I would be very worried about having an IRA or a pension plan in the United States."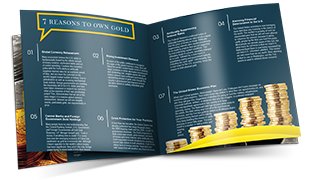 Learn How to Avoid Costly Rookie Mistakes & Invest in Gold Like a Pro!
Get Free Gold Investor Guide
When asked if this is likely to happen, Ron Paul says, "I don't doubt it for a minute. [The government] will do what they think is necessary and they'll use force and they'll use intimidation and they'll use guns because you can't challenge the state's so called right to control the money." Mr. Paul believes that the government will start the takeover of investments indirectly with IRAs and pension plans because they already have rules that dictate the type of investments that can be held in those accounts. Paul says, "If you have an IRA fund or a pension fund it isn't easy to put that into gold and silver. So if you have a private fund I don't doubt for one minute that they're capable, the people I know in Washington, of saying well 'you gotta save the country, you can buy Treasury Bills from now on,' so I think it is very possible."
It appears that the government is taking a keen interest into how citizens are investing their money. An economic collapse or stock market crash means less people paying taxes now and all through retirement. The government can guarantee a stream of income by forcing citizens to invest in government bonds. This really only leaves physical gold and silver as a safe haven against the economic turmoil the government seems very concerned about.
Want To Learn How To Invest In Physical Gold Like a PRO?
Get a

Free Gold Investment Guide

Now –

Click Here

.