When the average person imagines gold investments, they usually envision vaults full of shiny gold bars. Although precious metals investments can take many forms, gold bars have been a popular form of bullion investment for millennia. The size, shape, and luster of bars have varied greatly over time, but the core advantages of this asset have kept it a favorite among precious metal investors. With so many different bullion producers, it can be difficult to know where to begin when investing in gold bars.
Which gold bullion bar brand is the best?
Just as different gold coins are produced by various private and government mints, there are numerous bullion bar brands from which investors can choose. Understanding the well-established and reputable names in this market can make it easier for investors to make sound bullion investments.
Valcambi Suisse
Partially responsible for Switzerland's reputation as the financial center of the world, Valcambi is a highly trusted name in the bullion industry. It produces one of the most extensive ranges of bullion assets in the world, including the popular Combibars.
Perth Mint
As the official bullion mint in Australia, The Perth Mint has been regarded as a premier manufacturer of bullion bars since its opening in 1899. It processes 10% of the world's freshly-mined gold.
Argor Heraeus
Headquartered in Southern Switzerland, Argor-Heraeus represents one of Europe's most popular and highly regarded precious metal bars brands. Its reputation has earned it recognition from the London Bullion Market Association and the London Platinum and Palladium Market.
Royal Canadian Mint
The Royal Canadian Mint is the official bullion manufacturer in Canada and has been a leading provider of gold and silver bullion bars across the world for decades. Investors have greater peace of mind knowing these quality bars are backed by the Canadian government.
PAMP Suisse Mint
The PAMP Suisse Mint is another highly regarded Swiss manufacturer of gold bars. However, it's the only Swiss mint that can claim its bars are 100% Swiss-made. With roots dating back to 1977, PAMP Suisse has a long track record of producing premium-grade minted and cast bars.
Johnson Matthey
Johnson Matthey is a London-based business that started producing silver bullion bars in the 1980s. The quality of these silver bars earned Johnson Matthey a reputation as a leading precious metals bullion leader. Although the manufacturer has since ceased production, after selling their refining operations to Asahi[1], the bullion bars still in circulation are in high demand.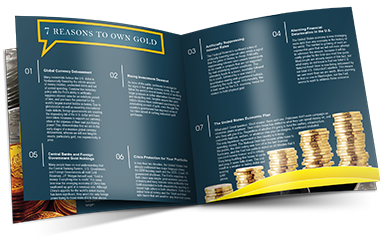 Everything you need to know to get started in Precious Metals
Learn how precious metals can strengthen your portfolio, protect your assets and leverage inflation.
Request the Free Guide
How are gold bars manufactured?
All gold bars are produced from gold ore that's been sourced from various locations around the world. Large bullion bars are generally manufactured by pouring molten gold into casts in the shape of the desired final product. Small and medium-sized bars are often produced by rolling the gold into sheets before stamping out the desired sizes. Most precious metal bars are made with these same processes.
What are the advantages of investing in gold bullion bars?
Sizeable investments
The various sizes of bullion bars allow investors to move considerable amounts of wealth into precious metals with relative ease. The most common size of gold bullion is 1 troy oz, and the largest size in standard production is 400 troy oz. There are still plenty of smaller bullion bar sizes, such as gram sizes, for smaller investments.
Instant liquidity
Bullion bars provide investors with instant liquidity due to the high demand for gold products. Whenever you want to exchange your precious metals for cash, you'll have no problem finding reputable buyers. This makes it easy to move your wealth around between different assets based on your needs, investment goals, and market conditions.
Easy to value
The biggest difference between bullion and numismatic assets is how their value is determined. While collectible coins are evaluated based on several different factors such as demand, rarity, and condition, the price of gold bars is easy to gauge. Bullion bars are marked with their weight in troy oz which can be multiplied by the spot price of gold or silver to get their value.
Tips for investing in bullion bars.
Stick with established manufacturers.
There are a significant number of bullion manufacturers on the market, making it harder for investors to determine the quality of each product. Sticking with some of the most well-known and highly-regarded mints and manufacturers eliminates the potential of investing in low-grade bullion.
Find reputable buyers or sellers.
The most common way for investors to purchase or sell bullion bars is through reputable precious metals dealers. Most bullion items are sold directly from the manufacturers to these bullion providers. Working with an established and dependable gold and silver dealer ensures you're getting fair prices, high-quality products, and personalized investment advice.
Common Questions About Bullion Bars
What is the best bullion to buy?
Finding the best bullion will depend largely on your investment goals. Bullion typically comes in the form of coins or bars. Within those two categories, investors have even greater variety in terms of size, metal, purity, and more. It's advisable to speak with a precious metals advisor regarding your long-term objectives to determine the best type of bullion to buy.
Are gold bullion bars a good investment?
Gold bullion bars are a good investment for their proven ability to act as a hedge against inflation, offering investors protection from economic volatility. Bullion bars come in a wide range of sizes which makes it easier for investors to achieve their specific investment goals. The value of gold bars is significantly easier to determine when compared to numismatic coins too.
Learn more by reading: What are the Pros and Cons of Buying Gold Bars?
Which gold bullion is best?
There are multiple trusted producers of gold bullion bars. The best gold bullion product will depend on an investor's specific goals. For example, an investor looking to gain as much exposure to the gold market as possible might want to consider larger bullion such as a 1-kilogram bar. Alternatively, an investor seeking out minimal exposure might opt for a 1/10 or 1-oz bar. It's important to speak with an experienced precious metals expert to determine the ideal gold bullion investment given your circumstances.
Should I buy bullion coins or bars?
Bullion bars and coins are both great ways to expose yourself to the inflation-hedge characteristic of precious metals. Although each form of bullion comes with its own advantages, the best choice will depend on your personal preferences and investment strategy. You can speak with an experienced precious metals advisor to help you determine the best option for your situation.
Learn more about investing in gold by requesting a FREE COPY of our popular Gold and Silver Investment Guide.