When you want to invest in gold for economic security but you don't necessarily want to carry around or store huge, cumbersome bars, CombiBars™ are an excellent investment solution. Available in both gold and silver, these gold and silver bars are perfect when you want your investment to be flexible, convenient and highly liquid. In this unique design, each bar contains breakable bar pieces of the precious metal, so that that you can liquidate part of the asset while holding on to the rest until you need it.
CombiBars Offer Excellent Liquidity
Each gold and silver CombiBar™ is comprised of a total unit of .9999 fine gold or silver, and the individual bars are protected in a sealed assay package. Sold as a single unit, the CombiBar™ is really many smaller units that can be completely separated from one another. Each bar contains the Valcambi logo, the weight and purity of each separate piece is indicated on the bar, and each comes with a unique serial number. This allows for easy separation and trading in small, convenient units.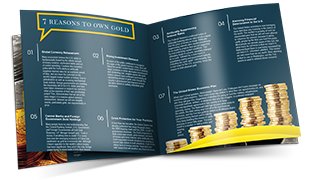 Learn How to Avoid Costly Rookie Mistakes & Invest in Gold Like a Pro!
Get Free Gold Investor Guide
In gold, CombiBars™ come in five different sizes:
100 gram gold bar that can be broken into 1 gram pieces
50 gram gold bar that can be broken into 1 gram pieces
20 gram gold bar that can be broken into 1 gram pieces
5 gram gold star that can be broken into 1 gram pieces
1 ounce gold bar that can be broken into 1/10 ounce pieces
In silver, CombiBars™ come in two different sizes:
100 gram silver bar that can be broken into 1 gram pieces
100 gram silver bar that can be broken into 10 gram pieces
The Details of Each CombiBar™
Stamped with the Valcambi logo.
Unique serial number on each bar to keep track of authenticity.
Product details stamped on each bar.
99.9% pure gold or silver.
The Best Product for Bartering
While gold bars and coins are great investment vehicles on their own, the CombiBar™ really excels in the area of fast, easy economic protection. In case of economic disaster, the CombiBar™ is ideal for bartering. With breakable pieces to trade individually, the CombiBar™ offers an advantage that even gold coins don't: immediate liquidity. Gold coins vary in value, weight, rarity, etc., but each CombiBar™ is designed to easily allow the seller and the buyer to assess value on the spot. This allows for fast, fair trade. Imagine: if the economic system collapses, your CombiBars™ will give you a clear and distinct advantage when it comes to the actual logistics of trading for valuable goods and services. Gold has always been a universal symbol of value, and CombiBars™ make this readily apparent fact available in a practical sense.
Swiss Refiner Valcambi Is Exemplary
Valcambi is a Swiss refiner, famous for beautiful craftsmanship and creating some of the most high-quality investor gold bars on the market today. With origins of more than 50 years ago in Switzerland, Valcambi knows what it takes to provide excellent quality products to consumers each and every time. Even when not used as a bartering tool, the CombiBar™ is guaranteed to be a solid, reputable addition to a precious metals portfolio.
Invest in Precious Metals for Retirement
The CombiBar™ is an excellent way to invest in your retirement, as well, as they are eligible for a precious metals IRA. You can invest in precious metals and have your investment count toward your overall retirement strategy. With physical gold, your investment for your future is both tangible and protected against huge market fluctuations. While the value of gold may fluctuate, this investment is one of the lowest risk investments you can make for your financial future.
Advantages of Investing in Gold and Other Precious Metals
Gold and other precious metal investments aren't as volatile and aren't subject to huge market fluctuations. Precious metals have always been valuable in human societies, and laws of supply and demand dictate that with greater demand and a finite supply, precious metals are virtually guaranteed to remain valuable over the long-term. In addition, the gold itself is tangible, offering physical, universal protection that isn't possible when purchasing stocks or bonds in a company. If the economic system fails, stocks and bonds will be worthless, while solid gold will still hold value.
Contact us today to learn more about CombiBars™.