"Janet Yellen proposed the idea of taxing unrealized gains…It's extremely unconstitutional. Essentially, what they're doing is violating property rights."

—

Todd Graf

, Scottsdale Bullion & Coin Precious Metals Advisor
President Biden needs to raise money for his administration's goals, and United States Secretary of the Treasury Janet Yellen has an idea: Taxing unrealized gains.
This proposal would allow the IRS to tax the gains of real estate, stocks, or other assets—before the holder decides to cash out.
This has never been done before. It might be unconstitutional.
And what if there is an unrealized loss?
It may be a far-fetched idea, but we're keeping an eye on how the IRS plans to raise money for Biden's new spending plans. This is one of them.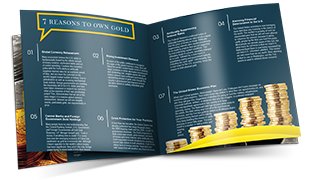 Learn everything you should know about investing in precious metals.
Request the Free Guide
We're also keeping an eye on the army of IRS workers Biden wants to hire to enforce any potential new IRS laws. The president would like to spend $80 billion to hire 87,000 new IRS employees over the next decade.
Protect Your Wealth with Precious Metals
Inflation is going up. Lots of new IRS proposals are in the works. We can't be sure what the future holds.
But you can take proactive steps to protect your hard-earned wealth by investing in precious metals sooner rather than later. A well-diversified portfolio consists of physical gold and silver as an anchor for any economic storms that may be brewing.
Not sure where to start? Request our free precious metals guide to start paving your pathway to a secure future.
ICYMI: Last Week's Episode of The Gold Spot