The (price of gold) is not going to stop because we've hit $2,000.

–
Global turbulence is picking up as inflation ravages markets and wars spread across two continents. While economies charter into stormy waters, central banks and investors seek shelter in safe-haven assets, especially physical gold.
In this week's The Gold Spot, Precious Metals Advisor Joe Elkjer and Senior Precious Metals Advisor Steve Rand discuss the recent spike in gold prices, why the yellow metal is still a bargain, and where prices are expected to go soon.
Turbulence Drives Gold Past $2,000 an Ounce
Gold prices launched past the $2,000/ounce mark1, confidently reclaiming its highest levels since mid-2023. This impressive yet anticipated surge is owed to the whopping demand across the board as investors flock to physical gold assets in droves. Although this upward movement is indicative of gold's inherent strength, some investors can't help but wonder if prices are already too high.
[$2,000] is a psychological barrier for many people, thinking [gold] is as high as it can go.

–
This is a classic example of round number bias tendency for humans to apply undue significance to round, clean numbers. Gold's robust fundamentals and the economic turmoil suggest that gold prices have no reason to stop—the insatiable demand for gold mirrors this.
Central Bank Gold Buying Binge Continues
Whenever investors face uncertainty, looking to the world's wealthiest and most knowledgeable investors can provide clues as to what's happening. Central banks have been buying gold at record rates, and recent numbers suggest this modern-day gold rush is only heating up. Collectively, governments scooped up 337 tons of gold in Q3 2023, putting central banks on course to set a new gold demand record.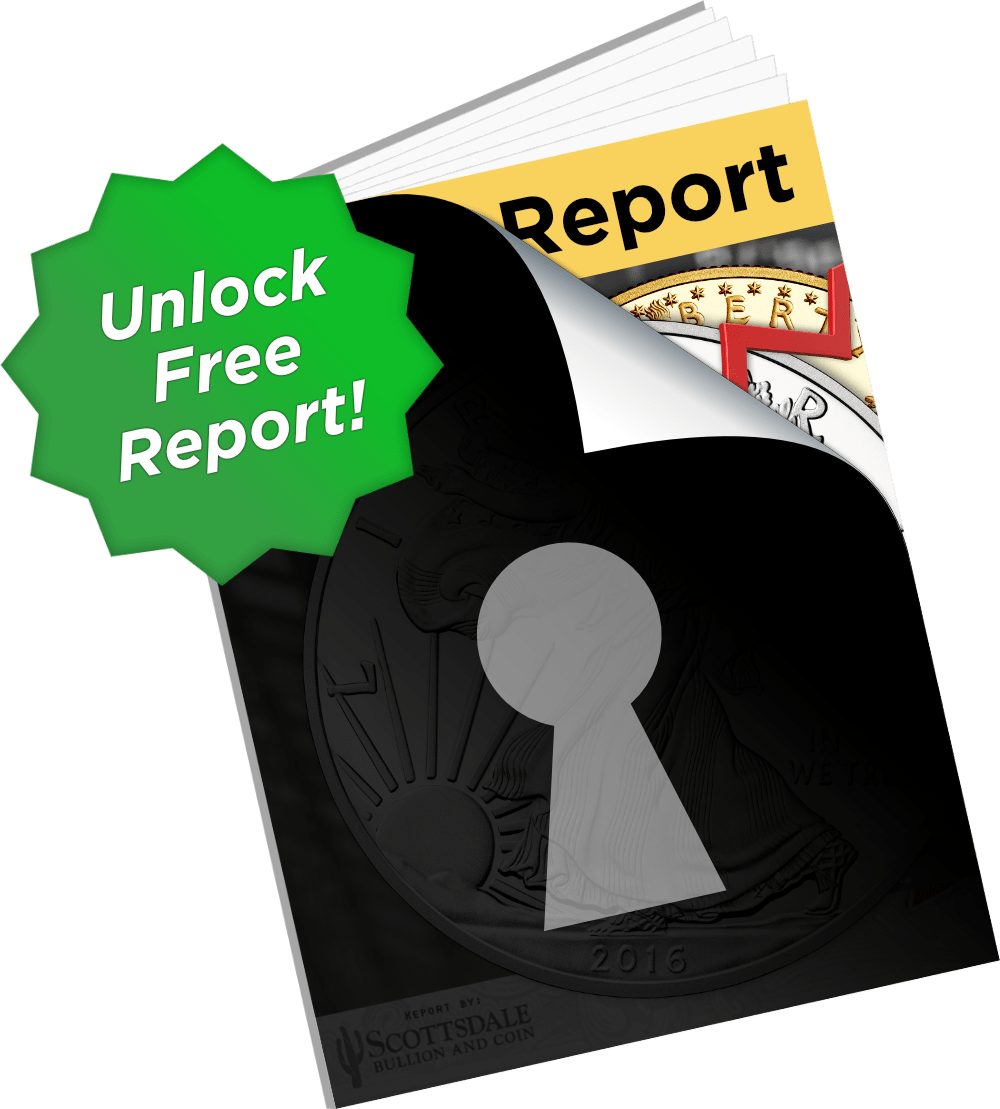 Get more out of your gold & silver investments.
Learn how…
Unlock Free Report
Evidently, these mega-investors aren't concerned about gold prices slowing down any time soon. That's because they understand that the grim economic and geopolitical realities that fueled this recent gold surge aren't going to stop because of an arbitrary price point.
Major central banks are buying as much physical gold [and silver] as they can get.

–
The Federal Reserve is still meeting to combat inflation, Europe is flirting with a recession, and the US is funding wars on two fronts. Plus, the flipside of a gold rush is the process of de-dollarization as countries abandon the world reserve currency for the gold standard. This means more dollars coming back home, which will devalue the greenback.
Don't Wait to Buy Gold, Buy Gold and Wait
The dire economic and geopolitical circumstances that drove gold prices past the $2,000 mark aren't going to pay any mind to this psychological barrier. Neither should investors. Trying to time the market is a waste of time and money. Tried-and-true investment wisdom says you're better off getting into gold now and waiting rather than sitting back and trying to predict the future.
With impeccable timing, Robert Kiyosaki, author of Rich Dad, Poor Dad, recently reminded investors that "dollar cost averaging pays off" rather than pretending "to be Warren Buffet picking bottoms."2
👉 Suggested video: Dollar Cost Averaging: What Is It & How It Maximizes Gold Bullion Returns
If you're worried about gold prices stagnating, wait until you see the impressive gold price predictions for 2024. Most see this shiny metal shooting to $2,100 in 2024 and beyond. Gold prices could make their highest jump in 50 years.
If you want to learn more about investing in gold and silver, grab your free copy of our Precious Metals Investment Guide. This comprehensive investor guide will explain how to diversify with precious metals and how these assets can protect your wealth from inflation and other economic pressures.
Veterans Day Discounts on Bullion & Graded Coins
In honor of Veteran's Day, we'll offer a discount and special offers on Friday, November 10, 2023 to all veterans and active-duty members. This is our way of giving back to the military community and thanking you for your selfless service. If you fall into that category, keep an eye out next week for the military discount and special offers on bullion and graded coins. We'll also be featuring veteran's charities we support for fellow Americans who want to support their troops as well.