Strong interest in silver carried prices from the opening of $17.11 to the close of $17.20 an ounce on Monday. Afterhours buying contributed to a Tuesday opening of $17.26 before profit taking sent the price of silver to $17.07 at the close. The silver markets opened a cent down on Wednesday at $17.06, but buying took the quote to a daily high of $17.24 before its close at a nickel less at $17.19. Thursday's market opened higher at $17.23; light selling brought the quote to a close of $17.15. Momentum started building in afterhours trading, producing an opening on Friday of $17.35. This proved to be the high for the week, as the market closed at that same price, marking the third straight weekly advance, according to the historic silver price chart.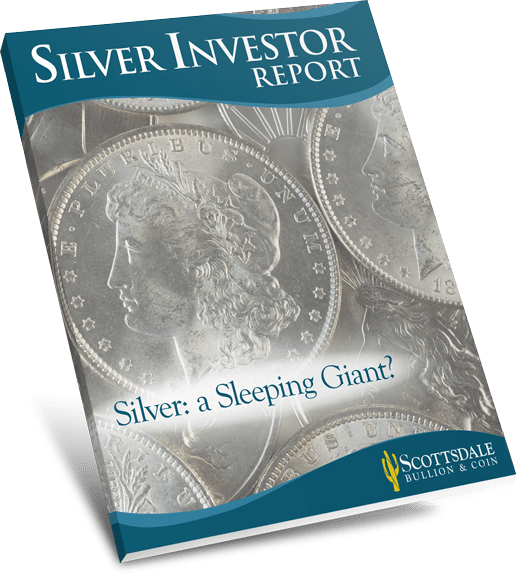 Unlock Silver Investor Trade Secrets in our Investor Report.
Get Your Free Report
The recent strength in silver prices comes during ongoing concerns over growing debt levels and lackluster rates of global economic recovery. This is seen as a reason for weak oil prices and unpredictable industrial growth. 1
That makes the current showing even more impressive, and is one factor in driving silver prices higher. Given the normally inverse relationship between the price of silver and the U.S. dollar index, the current weakness in the dollar is also seen as creating a bullish attitude among many silver buyers.
This week, the market is waiting for more indications of U.S. and global economic health. Two consumer spending reports are expected from Japan: retail sales and household spending. At home, the CB Consumer Spending report was released on Tuesday. 2