With markets closed last Monday for the holiday, silver prices surged all the way to $17.38 in pre-market trading, slipped at Tuesday's open to $17.15, and then rallied to close the day at $17.23. Wednesday's open saw the price of silver slip ever so slightly to $17.21 and continue to pull back until the close at $17.02. Thursday's open pushed live silver prices back up to $17.07 before they slipped to $16.94 at the close. Friday's open saw a big surge in silver prices back up above $17.00 an ounce to $17.05, traded up to $17.09 shortly before the close, and then settled at $17.02, continuing the metal's streak of three weeks in a row of weekly closes above $17.00.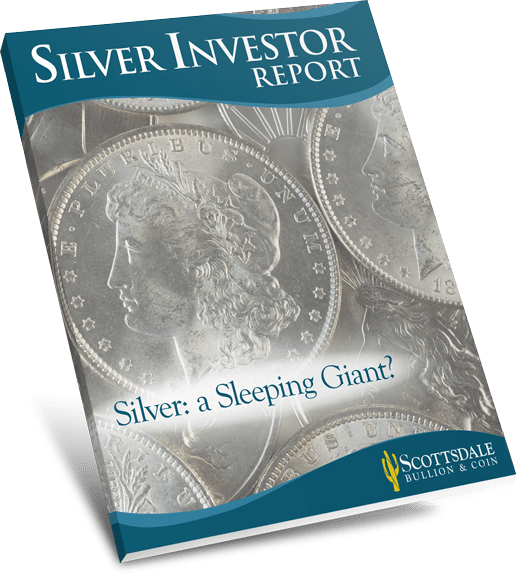 Unlock Silver Investor Trade Secrets in our Investor Report.
Get Your Free Report
Silver markets were initially buoyed by reports that U.S. inflation for 2018 is looking to be higher than originally expected. 1 Surging oil prices, a long-standing economic expansion, a rapidly tightening labor market, a weakening dollar, and continued loose monetary policy were all listed as potential fuel to heat up inflation. Given the value of the precious metals complex as an inflation hedge, the news was taken as bullish for medium- to long-term silver prices. 2
On Thursday, one of the largest fixed-income investment funds in the world indirectly called a stock market bubble. In an interview with Bloomberg TV, Joachim Fels, global economic adviser at PIMCO (the Pacific Investment Management Company, LLC), stated 'The fact that fear is gone is the main reason why we should be worried. That means that most investors are pretty fully invested and that means they will want to get out if the markets start to correct – exacerbating the downdraft.' In other words, overconfident investors are what makes a bubble, and when those bubbles pop, the crash is made worse by the lack of preparation throughout the markets.
The week ended with more political chaos out of Washington, as the federal government of the United States ran out of funding and shut down at midnight on Friday. Lawmakers spent the weekend blaming their colleagues from the other side of the aisle, but most pundits expected an agreement to be reached on Monday. 3 Neither side is coming out of this looking good, but the political uncertainty is only adding to increased upward pressure on silver prices. Get in now to enjoy the bull market ride!