Silver is on its longest streak of week-to-week price increases in more than a decade. After opening just a penny above the important $18 threshold price on Monday, silver prices stayed just below or above that mark through Tuesday, when the silver price chart reported $18.06. The silver market then experienced an erratic period of trading between that high and a low of $17.94 on Wednesday. Strong after-hours trading brought the price of silver back to $18.19 by Thursday morning. Steady buying contributed to a solid opening at $18.30, exceeded by a week high of $18.37 at the close on Friday.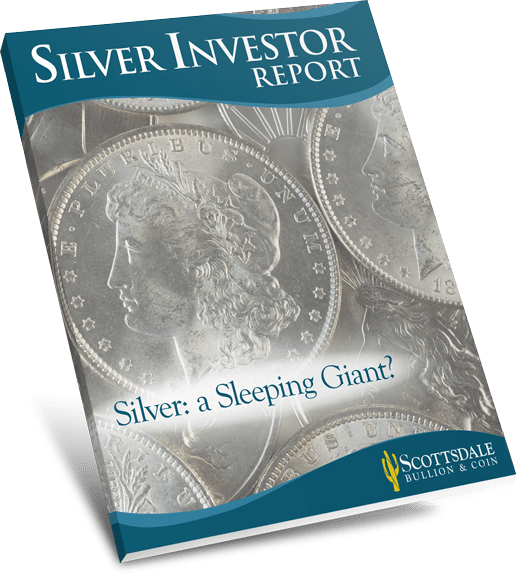 Unlock Silver Investor Trade Secrets in our Investor Report.
Get Your Free Report
This week's performance marks a 13.7 percent increase for the year, and silver is already exceeding all but most optimistic predictions of its price for the first half of 2017. While there are a number of dynamics that have created the current upward trend, few of them are surprising to long-term buyers of silver.
The surprising results and market optimism over the outcome of the November U.S. election masked many of those market factors, but that short-term distraction seems to be fading rapidly. Both the news in the U.S. and the continuing global issues were seen as bullish over the past weeks. 1
Market observers and traders were cautious in trading the preceding week, concerned over just how to anticipate the long-term effect of the new administration's policies. However, many stock market players are growing impatient with the president's lack of details about one of his campaign promises they welcomed the most: tax cuts. The dovish Fed stance on interest rates the recent FOMC minutes reveal put further downward pressure on the equities market and drove strong silver buying. 2
Beyond the U.S. markets, concerns over the stability of the European Union and growing sentiment that the euro's days may be limited are also major market factors gaining attention. 3 4 The upcoming elections in the Netherlands, Germany, and France have many investors seeking safe haven investments, concerned over another Brexit-type shock. In addition to those elections, there are serious financial issues in many EU nations, and even questions about the solvency of the European Central Bank.
Even though silver has seen a nice increase thus far in 2017, many analysts are recommending further purchases in the face of predictions of even higher silver prices to come.