After last week's momentous gains, the silver price opened on Monday consolidated around $17 per ounce with no major gains over the weekend. Outside factors that affected the precious metals market this week include a lower dollar index, higher oil prices, Federal Reserve statements, U.S. economic reports, and general global market uncertainty—all of which contributed to stronger silver performance this week.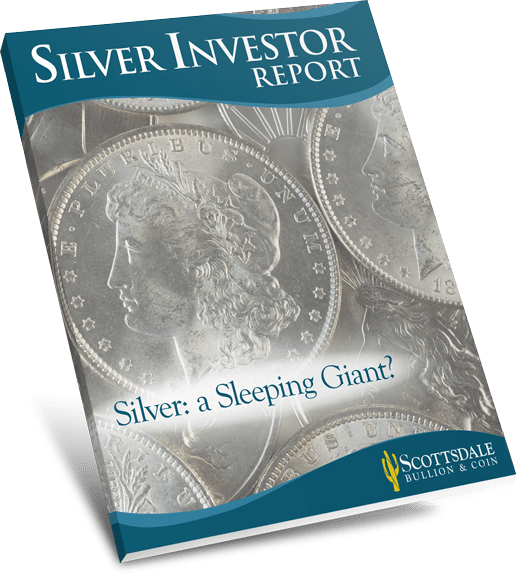 Unlock Silver Investor Trade Secrets in our Investor Report.
Get Your Free Report
Gold and silver both held fairly steady Monday and Tuesday, then started taking off on Wednesday throughout the rest of the week after the Federal Reserve announced no new interest rate hikes, as expected, pointing to global market fluctuations as reason not to introduce new monetary policy—a positive bid for precious metals, which function as a safe haven against tumultuous economic conditions.
However, the silver price showed considerable strength against gold in the latter half of the week, and analysts expect silver to outperform gold in the coming weeks. Silver has been outperforming other commodities markets recently, gaining around 26% since the beginning of the year, as compared with gold's 18% rise, oil's 18% increase, and copper's 7% gain, as well as outperforming the U.S. stock market's modest 3% rise and Japan's 10% increase in real estate trusts, which benefited from Japan's negative interest rate policy.
On Wednesday, the silver price jumped to one-year highs, outperforming the price of silver from May 2015. Deutsche Bank raised its prediction levels for silver to $20 per ounce. Bank of America Merrill Lynch pointed to lower mining output and rising industrial demands as significant price drivers of silver.
The gold-silver ratio continued to drop this week also, lowering to around 70:1, down from recent ratios of around 80:1. Silver often rises more rapidly than gold in an upward-facing market due to its lower price point, indicating a bullish trend for both precious metals. However, a divergence in the metals can be caused by many factors; particularly, weak Asian demand for gold lately has kept the yellow metal from blossoming, while silver is in demand for industrial uses.