After starting strong on Monday with an opening price of $17.75, silver peaked for the week at the close with a $17.98 quote. The spot silver price chart reported $17.70 on Tuesday morning and $17.63 by the end of the day. After opening at $17.50 on Wednesday morning, silver traded within the range of a nickel all day before closing at $17.45. The selling in after hours after the U.S. tax reform announcement brought the price of silver to a $17.33 open on Thursday. There was some recovery later in the day and after-hours activity, but Friday trading opened at $17.22 before edging back to $17.24 for the close.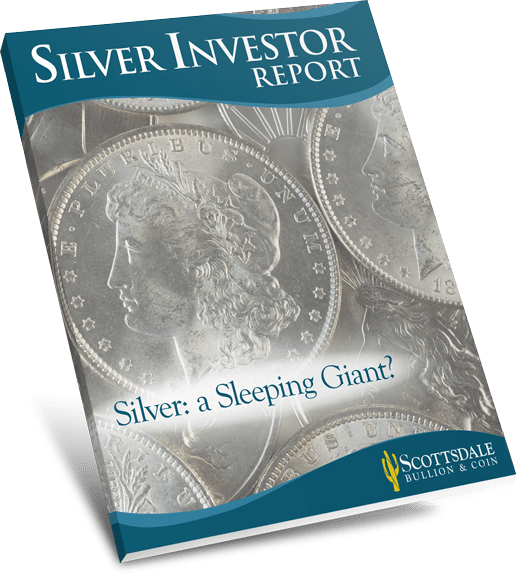 Unlock Silver Investor Trade Secrets in our Investor Report.
Get Your Free Report
While silver gave up a bit of its 10.9 percent gain for 2017 in the week's trading, many market observers saw this as an expected correction. The white metal opened the week with a 200-day moving average of $18.10; it now has absorbed two weeks of correction.
The dominant factor in all precious metal trading currently is the conflicting attitudes towards risk. The global economic and political news reports are shaping short-term speculative behavior. This is evidenced by the decline in both U.S. Treasuries and the dollar index, with the euro hitting a five-month high. Some analysts have correlated this movement to the French elections, as the conservative candidate Marine Le Pen gathered less support than expected. 1 On the other hand, if she wins, fears of the European Union collapsing could escalate.
The week also saw the tax reforms proposed by the Trump administration affecting buying. However, the market settled down quickly after early consensus that there is little near-term impact and it is far too early to guess at what portions of the legislation will be enacted.
There will be two market-moving announcements this week: the latest U.S. employment report and the FOMC policy meeting on interest rates. Barring any major developments, the market can be expected to remain uncommitted until the Fed report on Wednesday.