Despite some price fluctuations, the white metal ended the week up 1.1 percent. Monday opened with live silver prices at $16.41 before they pushed up to close at $16.43. On Tuesday morning, silver prices followed gold in a surge to $16.64 and kept going to close at $16.74 for a rally of 1.9 percent above Monday's close. Wednesday's open saw silver prices slip to $16.67 and then continued the pullback to close at $16.49. Thursday opened off by just one cent at $16.48 but pushed back up to $16.50 by the close. Friday's open slipped just a bit to $16.46 but then surged to a close of $16.59 for the week.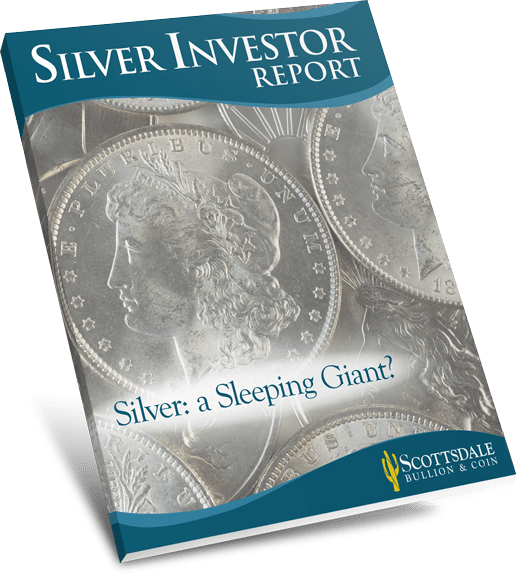 Unlock Silver Investor Trade Secrets in our Investor Report.
Get Your Free Report
On Monday, the International Energy Agency (IEA) issued its annual five-year forecast for global oil markets, which showed that the IEA expects the U.S. to remain the world's biggest supplier of oil for the next five years. The news was bullish for oil, as it solidifies the position of the U.S. as a strong counterbalance to the power of the Organization of Petroleum Exporting Countries (OPEC). OPEC had previously tried to kill off U.S. shale production by flooding the markets with supply, but appears to have given up on any hopes of achieving this goal, which should allow prices to be determined by markets and no longer be held artificially low. 1 Given oil's position as the leader in the commodities complex, this is bullish news for silver and gold prices.
Bitcoin tanked again on news that the Nobuaki Kobayashi, the bankruptcy trustee for the now-dead Mt. Gox cryptocurrency exchange, sold off $400 million Bitcoin all at once. 2 The Mt. Gox bankruptcy represents one of the biggest Bitcoin scandals, as the supposedly invulnerable exchange lost 740,000 Bitcoins in one hack during 2014. 3 Even worse for the battered cryptocurrency, Mr. Kobayashi has an additional $1.9 billion worth of Bitcoin that he needs to liquidate as part of the bankruptcy, which will crash the cryptocurrency further. Bitcoin lost almost $3,000 from Monday to Friday as a result. 4
The week ended on a bullish note for silver, as Bloomberg News issued a report on the Chinese government's drive to "green" China. Chinese officials have decided to tackle pollution in a major way, setting the scene for a big increase in solar panels and electric vehicles, both major sources of silver demand. 5