Market closures on Friday due to the holiday resulted in a short week for silver trading. Live silver prices opened the week at $16.56 per ounce before heading up to $16.69 by the end of the day. The price of silver opened at $16.71 on Tuesday before reaching a one-week high of $16.74. However, a range of factors put pressure on silver prices throughout the day, leading the white metal to close at $16.53. Prices continued to drift downward on Wednesday, with an open of $16.53 and a close of $16.29. On Thursday, silver opened at $16.29 before its prices climbed to $16.35 by the end of trading that day.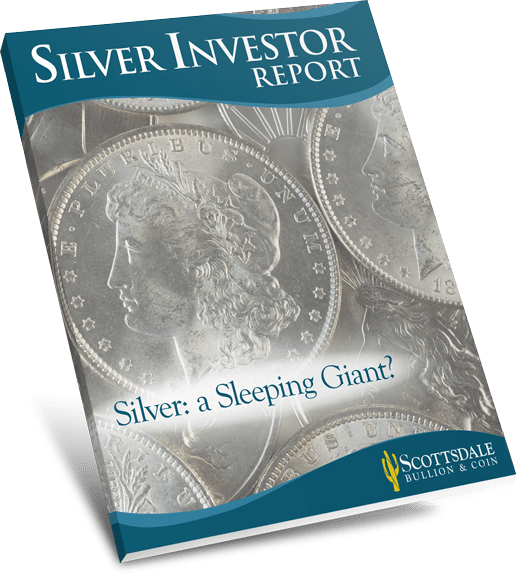 Unlock Silver Investor Trade Secrets in our Investor Report.
Get Your Free Report
A range of monetary and political factors are all having an effect on the precious metal's price. Early in the week, markets shook as the U.S. ejected 60 Russian diplomats in response to a nerve gas attack in the UK. Russia soon retaliated by having 60 American diplomats sent home.[1]
Meanwhile, news of new tariffs drove fears of an international trade war involving the U.S. and China. Economic instability and geopolitical tensions often fuel demand for safe-haven assets like precious metals.[2]
The Federal Reserve has decided, for the meantime, to continue to wait and watch before making decisions regarding new tariffs. However, the agency has forecast at least two more interest rate hikes in 2018. Even with these increases, rates would still be relatively low and therefore also returns on interest-earning assets.[3]
These bargain prices on silver are not likely to last long. Analysts at the Silver Institute have predicted a strong demand for silver for industrial applications, such as solar panels, and jewelry in the coming year.[4] By watching carefully to take advantage of fluctuations in prices, investors can see immediate profits or build up their stores of silver as a hedge against future market conditions.