The white metal opened Monday down from the previous week's close at $16.49 but managed to regain some of the ground lost to close the day at $16.55, reported the silver price chart. Silver prices opened at $16.51 on Tuesday morning and quickly rallied to a peak of $16.61 before closing the day out at a more modest $16.57. Wednesday opened with the price of silver up considerably at $16.62 before closing at $16.56. Thursday saw silver open at $16.50 and pull back to $16.39 by the close. On Friday morning, silver prices were up at $16.48, but they pulled back to end the week at $16.34.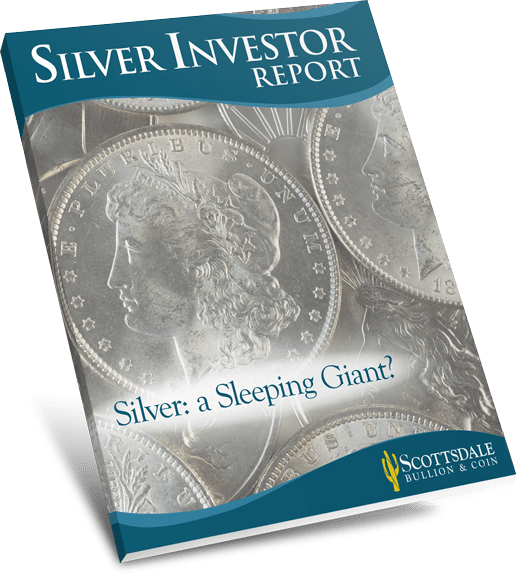 Unlock Silver Investor Trade Secrets in our Investor Report.
Get Your Free Report
Last Monday, Bloomberg Businessweek ran a story indicating that the Federal Reserve is seeking a "soft landing" for the economy. 1 A soft landing occurs when the rate of economic growth is high enough to avoid a recession, but low enough to prevent high inflation. The Fed only targets a soft landing when looking to avoid a recession, and it's only been done successfully once by Chairman Alan Greenspan in 1994-1995, who incidentally also said in January that both the stock market and the bond market were in bubbles at the moment. 2 How many more signs do investors need that it's time for a flight to quality?
On Thursday, it was more bad news for the dollar. Investors are pulling billions of dollars out of hedged ETF funds that protect against depreciation of the euro and the yen against the dollar and putting this money into unhedged funds, in what is considered by foreign currency market experts as a strong signal of lack of confidence in the dollar. In other words, investors are putting their money where their mouths are, and this means betting against the dollar. Good news for precious metals!
The week ended on an almost comically negative note for Bitcoin. Chart analysts have apparently identified a negative trend in the cryptocurrency's recent trading called a "death cross," which occurs when a security's short-term moving average breaks below its long-term moving average. Bitcoin's 50-day moving average is quickly approaching its 200-day moving average, which would equate to a death cross. While there is some disagreement as to exactly what the death cross means, it's not considered to be good news. 3