After last Friday's dismal jobs report, it's likely that the June rate hike is now off the table. For months, a June rate hike was extremely likely, since the economy seemed to be improving, however, Friday's non-farm payroll showed only 38,000 new jobs added in May, the lowest monthly gain since 2010, and a drastic decline from the expected 162,000 new jobs. Yellen announced in a speech in Philadelphia that a rate hike was unlikely now, considering the state of the economy.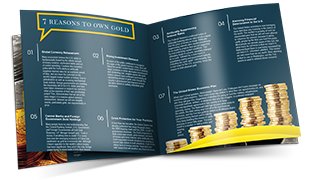 Learn everything you should know about investing in precious metals.
Request the Free Guide
Meanwhile, the Brexit issue heated up this week. Discussions focused around the upcoming vote to decide whether Britain will leave the European Union. The sentiment for leaving edged up by 3% on Monday. Sales of gold bars and coins have risen in London as a result.
Billionaires like George Soros have been notable recently for investing huge amounts of money in gold. Soros recently invested $475 million in Barrick Gold.
On Thursday the gold price hit a three-week high on Brexit fears and bets against a Federal Reserve rate hike, rising to around $1,270 per ounce. The yellow metal has pulled ahead by 20% since the beginning of the year.
Friday saw gold prices hit four-week highs above $1,275 per ounce as world stock markets dropped on nervousness ahead of the FOMC meeting next week.